Your wedding is a special event, and it deserves to be memorable.
That's why incorporating video throughout your wedding train is a great idea. It can spruce up expected customs to make them surprising and delightful, thereby making your whole wedding experience enjoyable and less stressful. And isn't that what you really want? So the first to add video magic to is the wedding invitation. And while your conventional elder guests probably wouldn't appreciate anything besides the traditional card, many others would definitely be pleasantly surprised with a creative video invite.
And if you've decided to send your invites via WhatsApp, you're absolutely right in doing so. Owned by Facebook, WhatsApp is a leading messaging app around the world. Chances are almost all your contacts can be found on your WhatsApp contact list. Not everyone checks their email, but those green notifications are impossible to miss. So what does it take to make a WhatsApp video invitation that no one would be able to leave on 'read'? Just these 3 easy steps!
Step 1 – Go to selfanimate.com and select a video template
That's right. You don't have to come up with a video invitation on your own in complicated applications and software. Just go to selfanimate.com; there, you'll find a collection of pre-made ready-to-customize video templates that you can use directly on your browser without any software downloads. Go through the template libraries, select the one you like the most, and click on Use Now. After you've logged in or signed up (which only takes a few seconds), you can start making the template your own.
These are some of the templates that you can pick from on Selfanimate:
Step 2 – Customize and Personalize
There are many customization options in Selfanimate's fully online template editor so that your template feels personalized to you. In the template editor, you can customize:
a) Layout
The layout is important to consider when making videos. Think about where you want to share your video or on which device the viewers are most likely to watch it. Selfanimate currently offers two layouts — portrait and landscape. Portrait videos are vertical videos and play nicely on mobile phones, whereas landscape looks good on bigger devices like a laptop. So if you're sharing your wedding video invite on WhatsApp, the portrait layout is good for you.
b) Font & Color
If you're unhappy with the default text font or color of the video, you can select a different one from the options available in the initial setup of the template.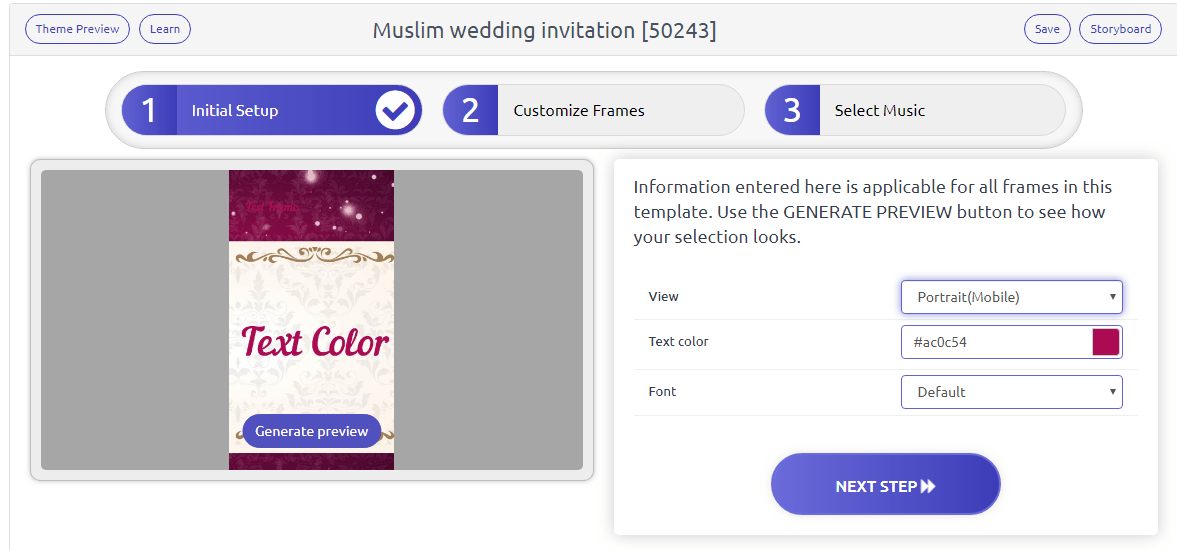 c) Text
You can replace the default words with your own by simply typing in the text placeholders. If, in any frame, you don't want any text to appear at all, click on the dustbin icon beside the text placeholders to delete them.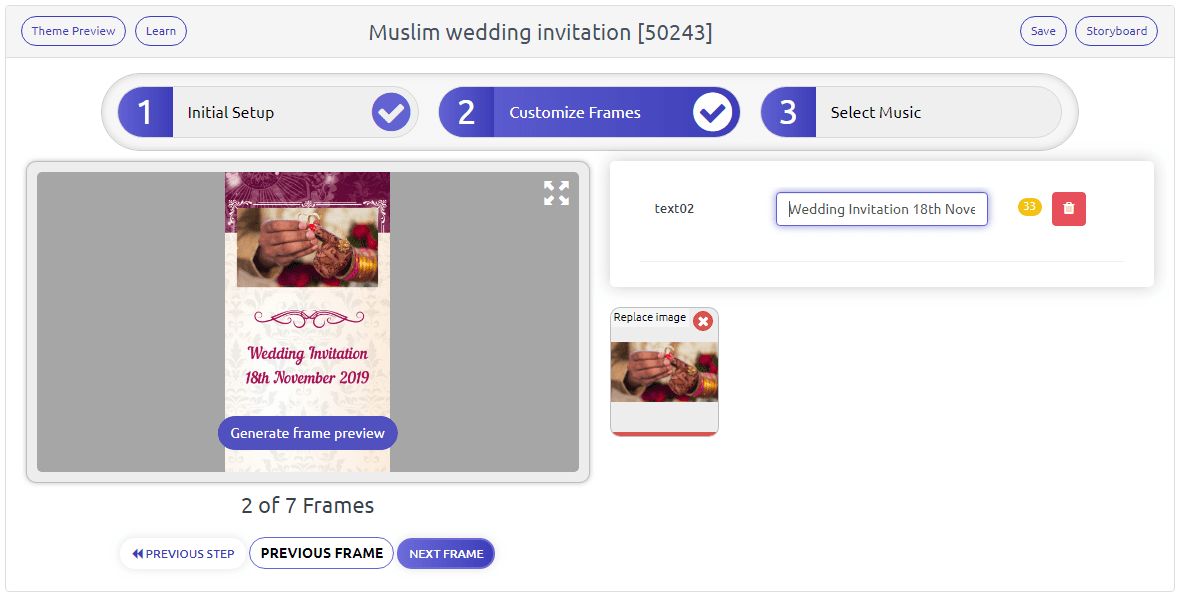 d) Photos
To add your photos, click on the photo placeholder. Here, you can upload your image directly from your device, choose one from your Selfanimate image library, or browse in the external library for a stock photo. And if you feel like you'd rather not have an image in the frame, simply click on the cross icon to remove that placeholder.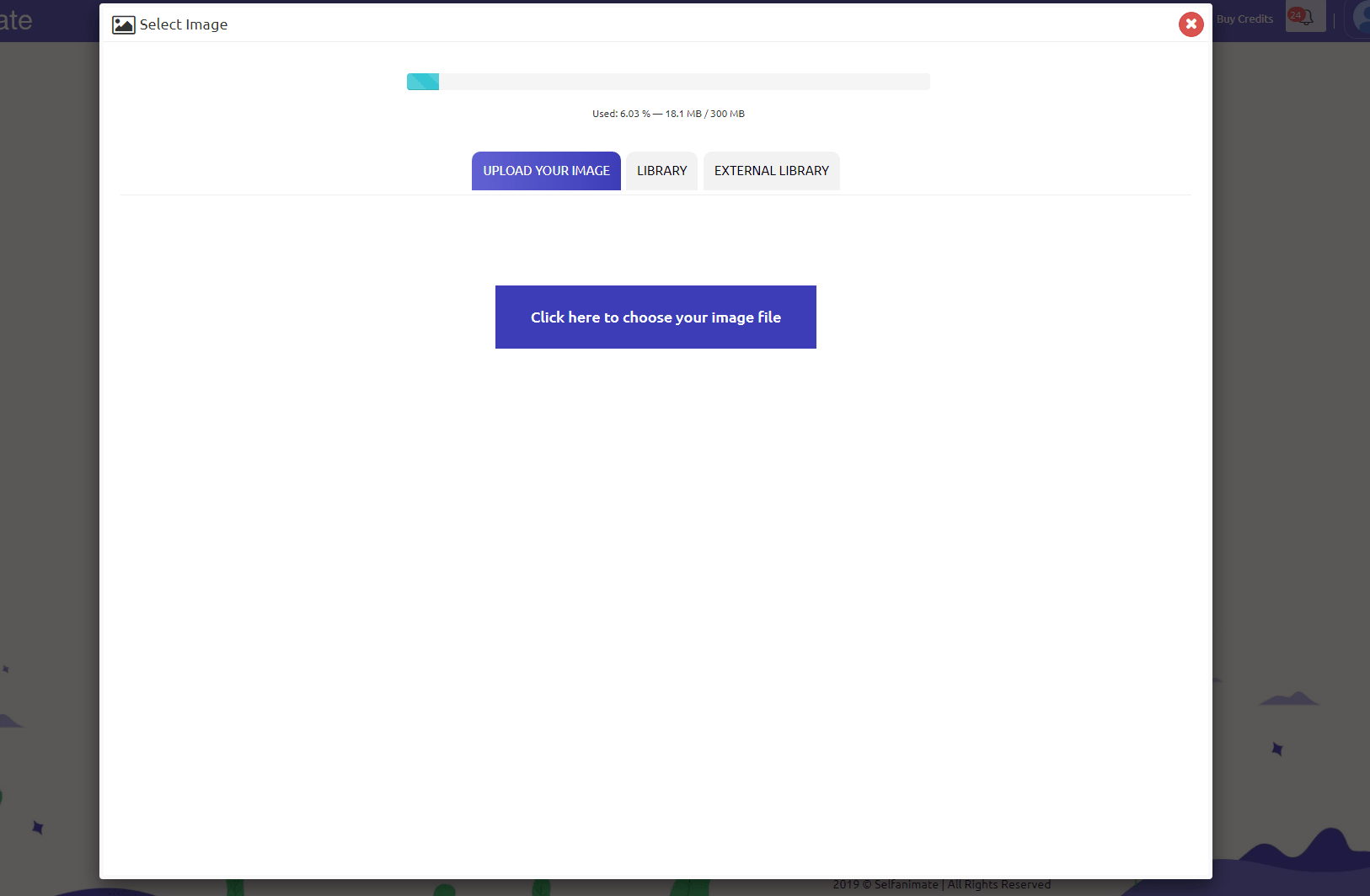 Tip: Upload your media assets to your respective Selfanimate media libraries before starting the template editor. This will save you time and effort when you're making videos on the fly.
Tip: If you see a media asset that you think you can use in a video in the future, just upload it to your respective Selfanimate media libraries. That way, when you make your video, you would have assets ready to go.
Tip: Preview each frame and check whether everything looks the way you want it to, and only then proceed to the next step.
e) Music
When you're satisfied with how the frames look, it's time to add music. You can use the default music, select a different one from the available options, or upload your own track.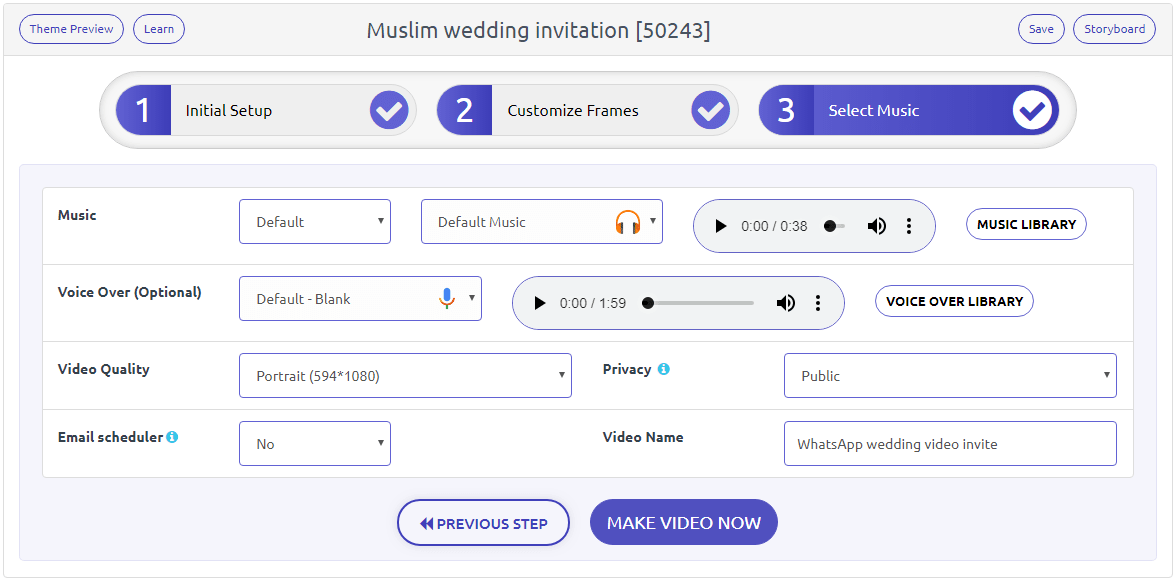 Step 3 – Make & Share
And that's it. After adding music, click on Make Video Now to send off your video to get rendered. Your WhatsApp wedding video invitation would be ready in a few minutes!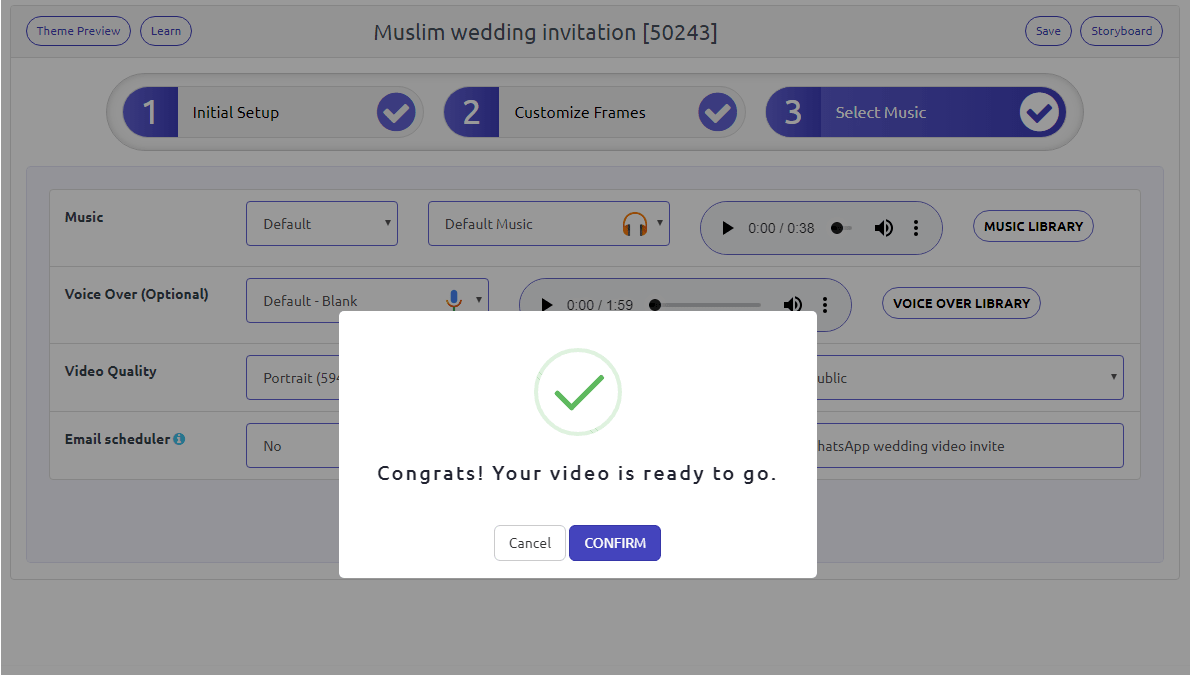 To share your video with your WhatsApp contacts, you can either download the video onto your device first or share directly from the platform.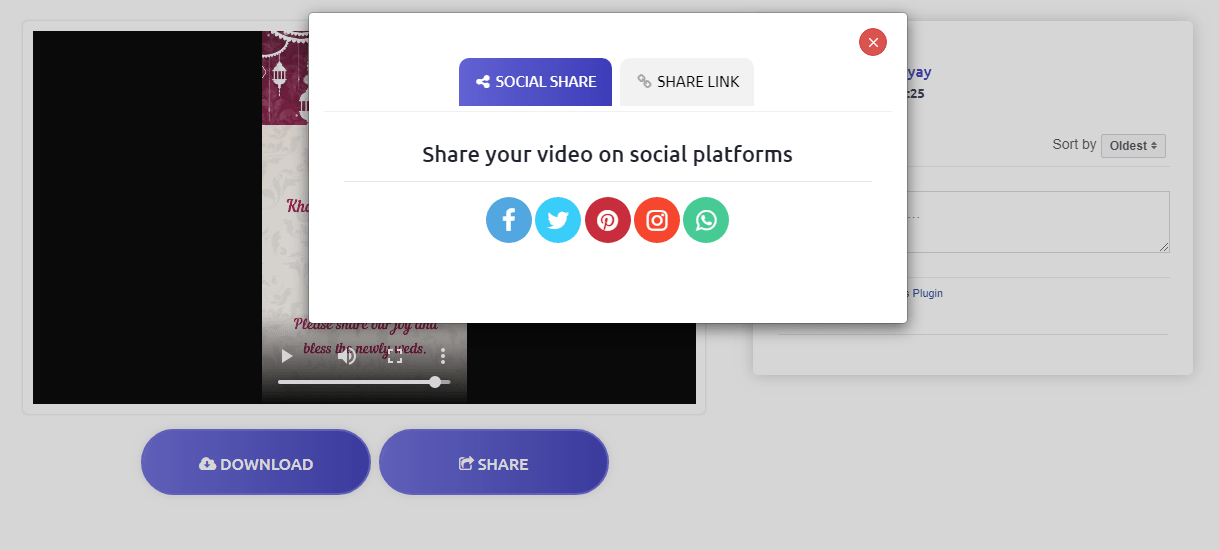 Now that you know how to create fabulous WhatsApp wedding video invites, get started!