It's that time of the year when you find yourself searching through different websites to get good quotes and scramble through multiple image libraries to find that perfect image to make your very own seasons greeting post.
You know how time consuming, stressful and sometimes expensive affair it is to be doing it all by yourself. And in your heart, you know this effort is worthwhile when you see the smile on the faces of family and friends who receive your personalized message or post.
But what if you can do all of this quickly, and get great looking Christmas and New Year greeting in one go, in one destination? Sweeten this a bit more…. what if you can create awesome Christmas and New Year video greetings instead of static image greetings at one go, in one destination?
Selfanimate gives you the power to instantly create personalized season's greeting video for Christmas and New year.
We know what you may be thinking. It sounds like a time-consuming process that requires a lot of effort and creativity from your side, right?
Nope!
Get access to instant quotes and images
With Selfanimate, you get access to readily available clever, funny and heart-warming holiday-themed quotes to choose from. So, pick your best quote to use. Also, the website has an exhaustive library of Christmas and New Year themed images to choose from, which truly brings out the spirit of the season.
Customize ready-made Christmas & New Year Video template in just a few clicks!
Pick your ideal quotes and select your preferred set of images, and use the ready-made video template specially created for the season. Create your very own personalized video greeting within minutes. Your awesome personalized seasons greeting video will be ready to be shared across Facebook, YouTube, Instagram, Twitter and WhatsApp.
The Selfanimate promise
No more splitting hair thinking of a script or quote for your video
No more endless search for images to use in the video
No more long hours using complex video editing tools to create your video greeting
You can use any of the ready-made quotes available on Selfanimate website or customize these quotes further if needed, and add the right images to suit your liking and finally use the pre-made video template with effects, to easily create an awesome holiday season video.
But wait… there's more!
We know it's the season of sharing and giving. So, here's another reason to create a memorable season's greeting video with Selfanimate.
Share the customized video you have created, with us and stand a chance to win exciting prizes!
Our panel of judges will review each entry against creative parameters and select the winning entries. The judge's decisions are final and without discretion. Are you ready to be in the spotlight this holiday season and shine brighter than the stars?
"Christmas will always be as long as we stand heart to heart and hand in hand." – Dr. Seuss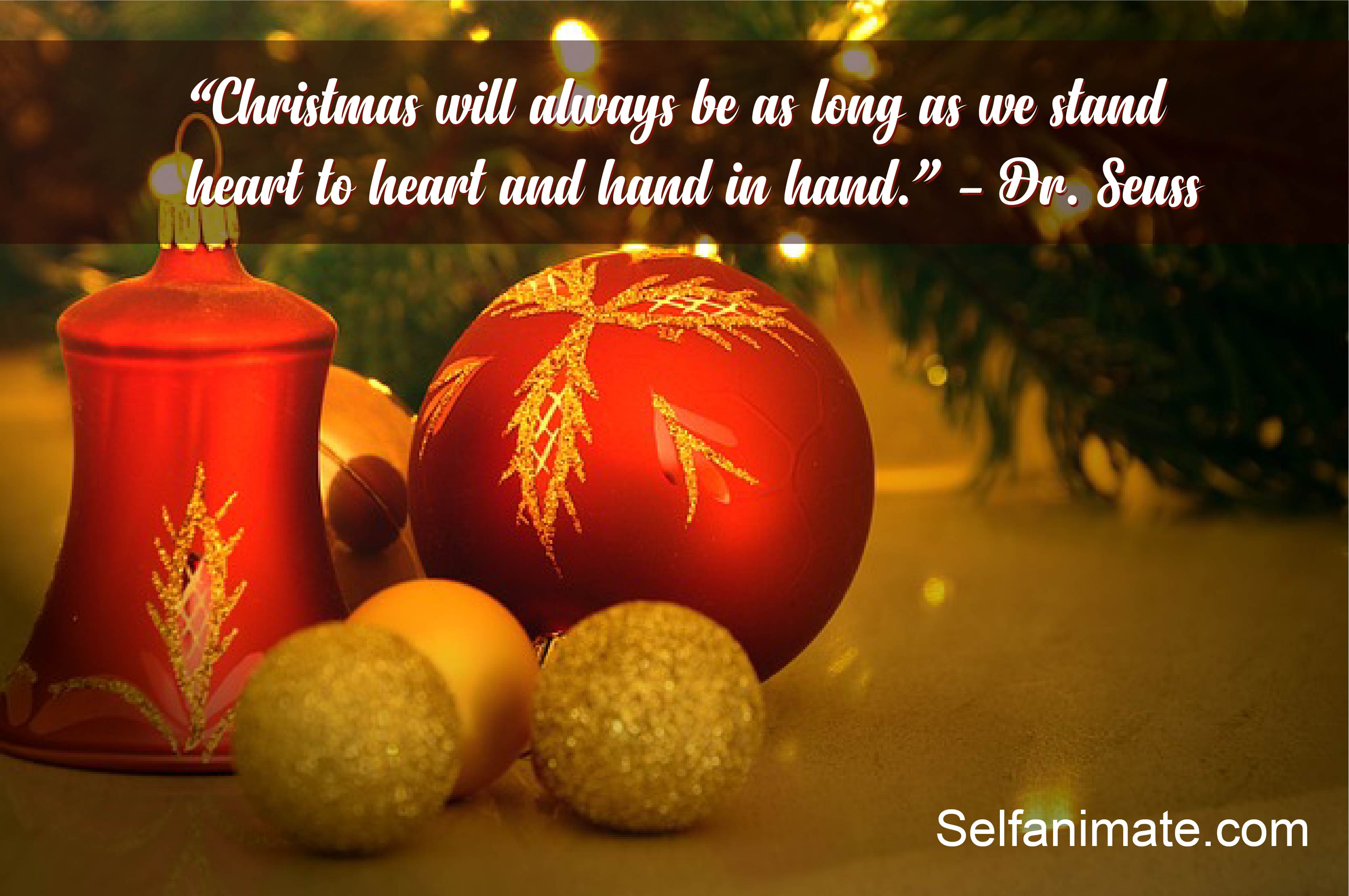 "Christmas is doing a little something extra for someone." – Charles M. Schulz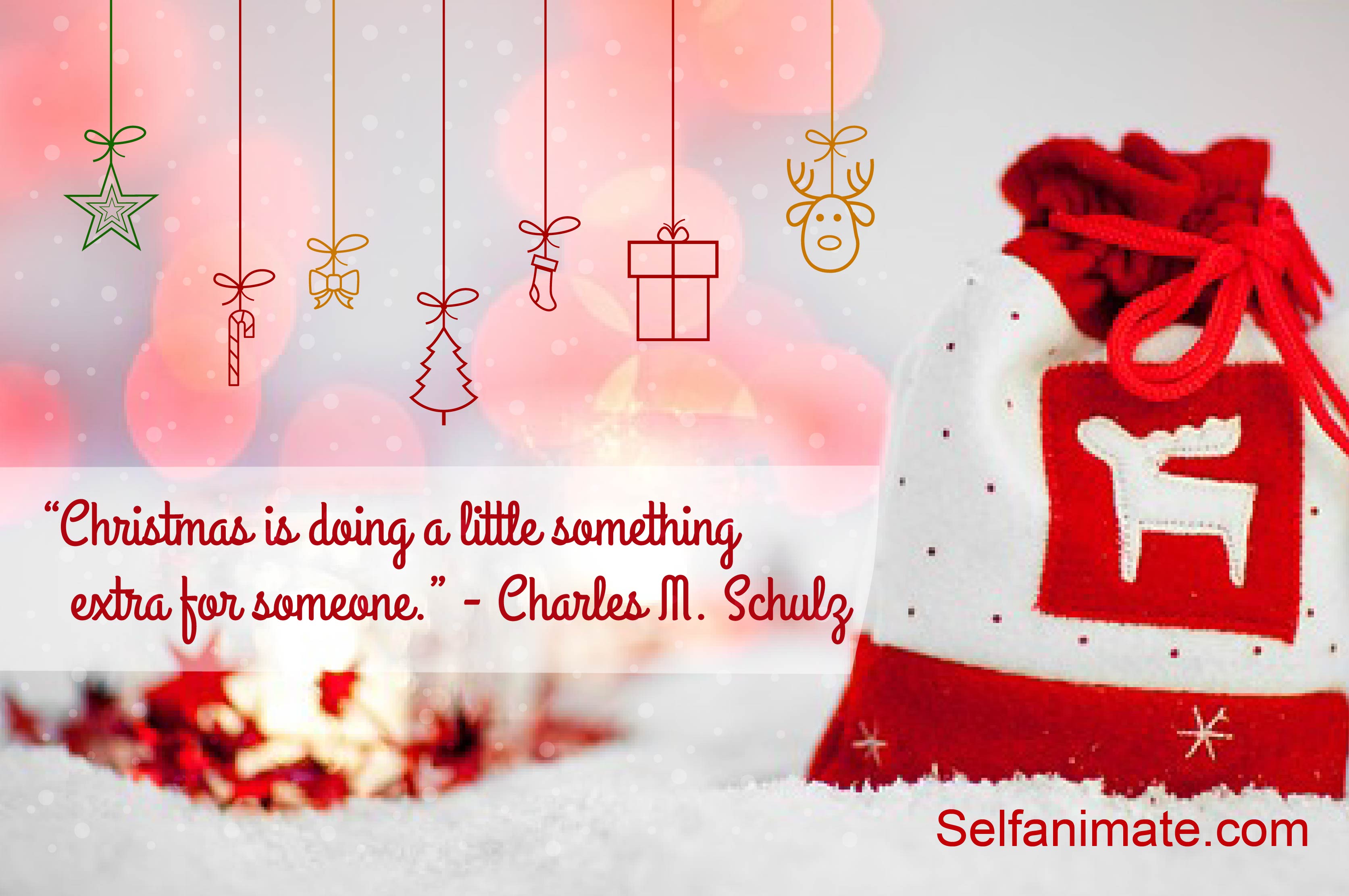 "Christmas is a day of meaning and traditions, a special day spent in the warm circle of family and friends." – Margaret Thatcher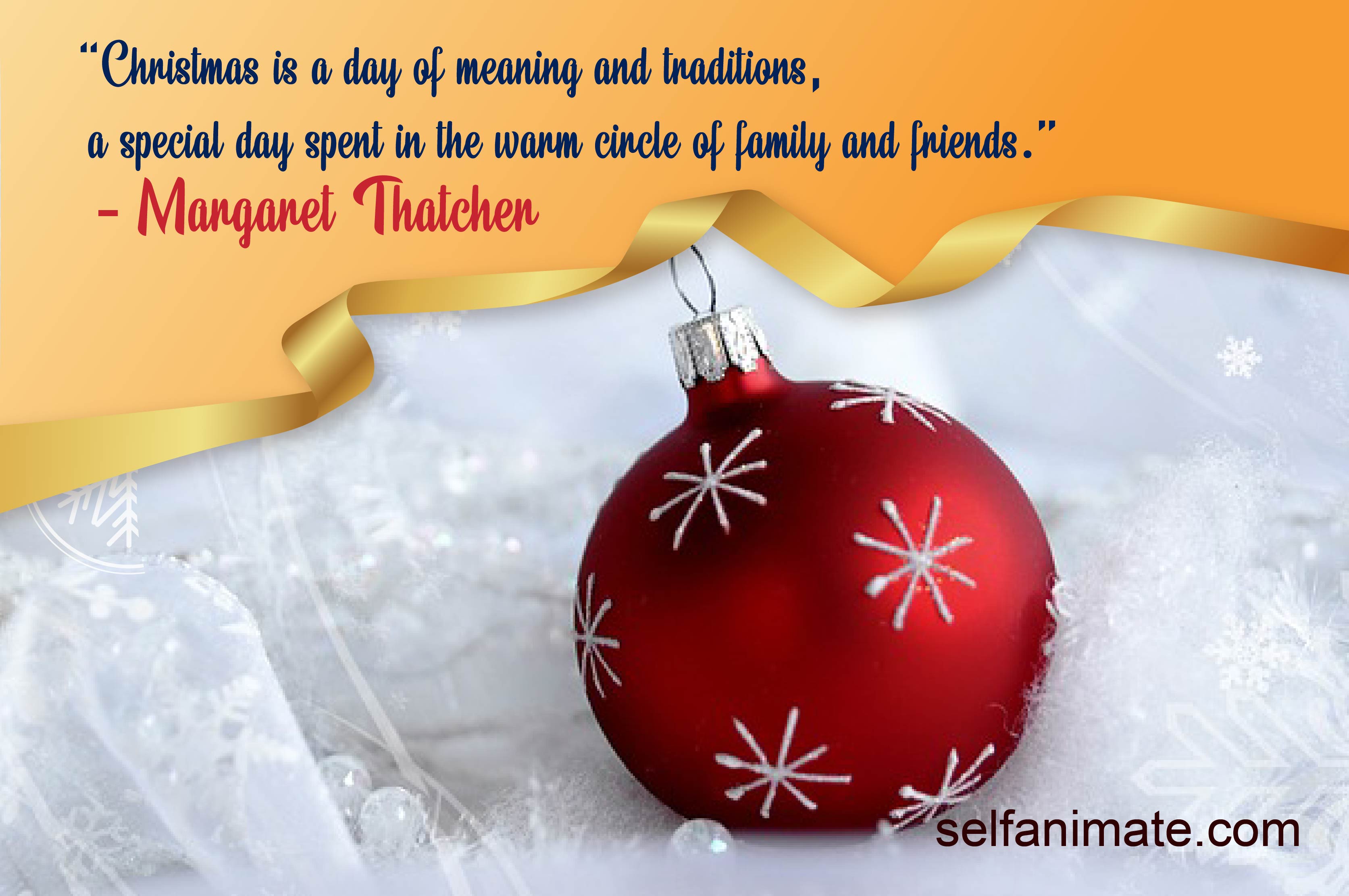 "He who has not Christmas in his heart will never find it under a tree." – Roy L. Smith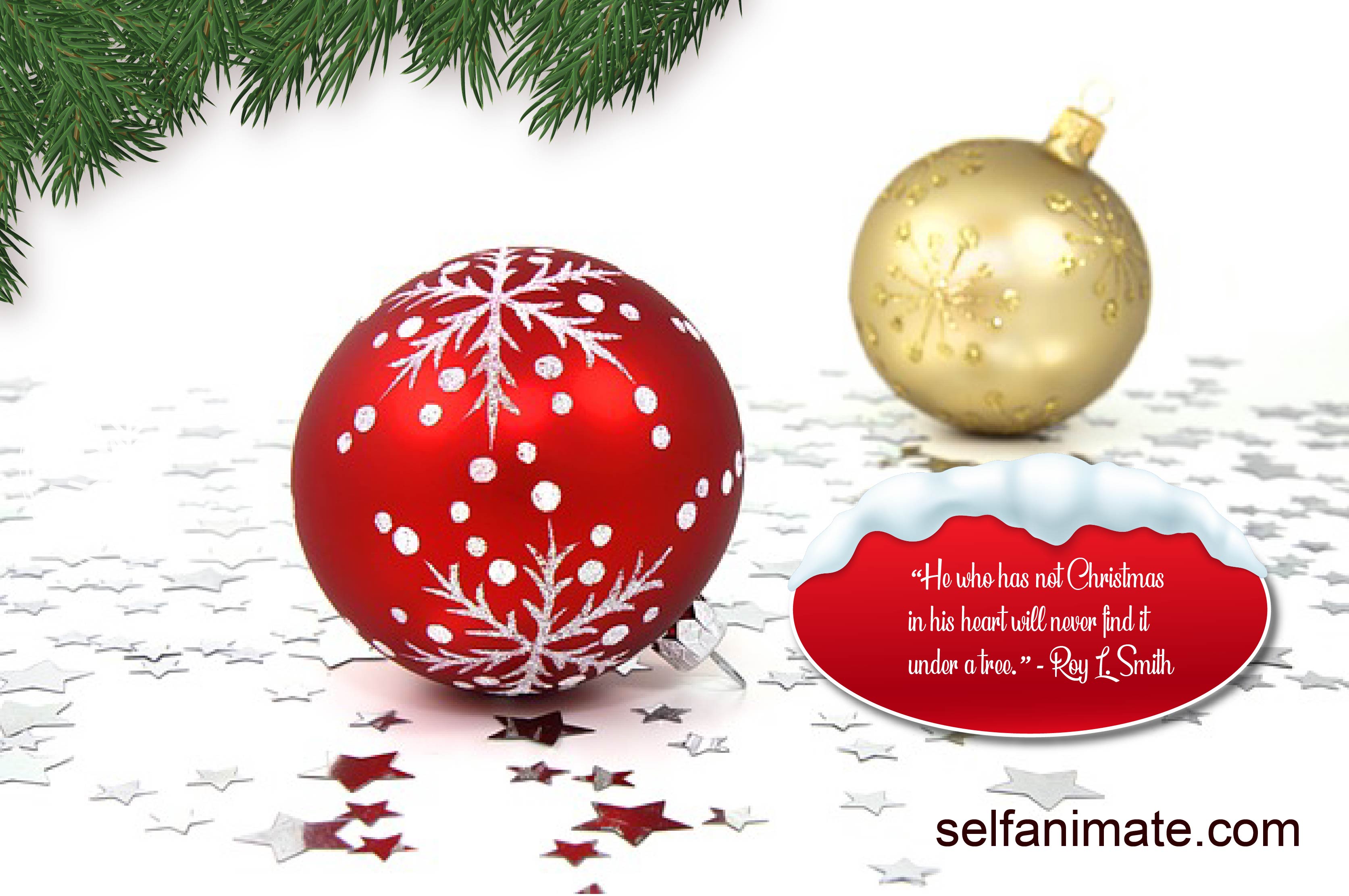 "Have yourself a merry little Christmas, let your heart be light. From now on, our troubles will be out of sight." – Hugh Martin and Ralph Blane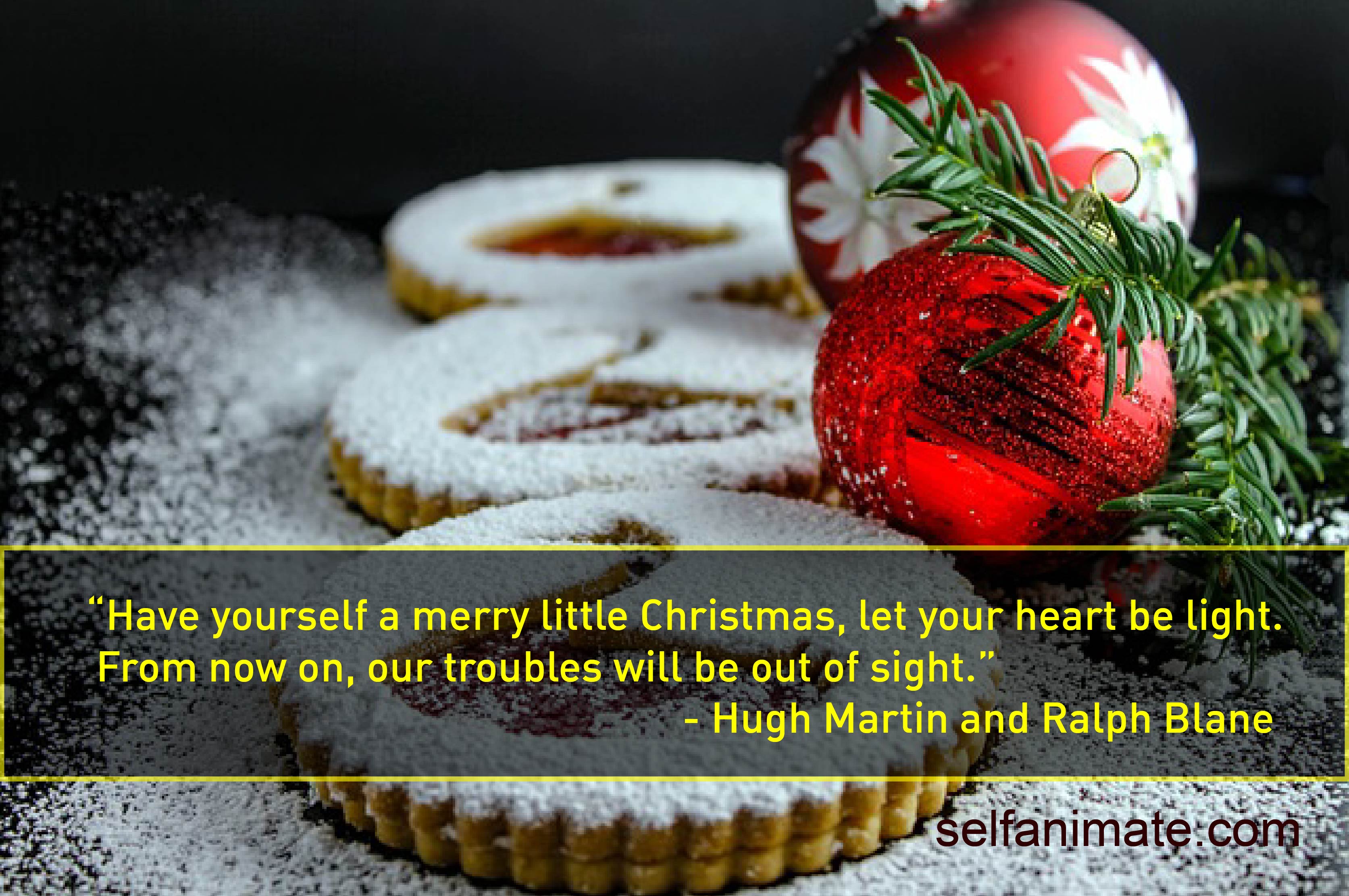 "The way you spend Christmas is far more important than how much." – Henry David Thoreau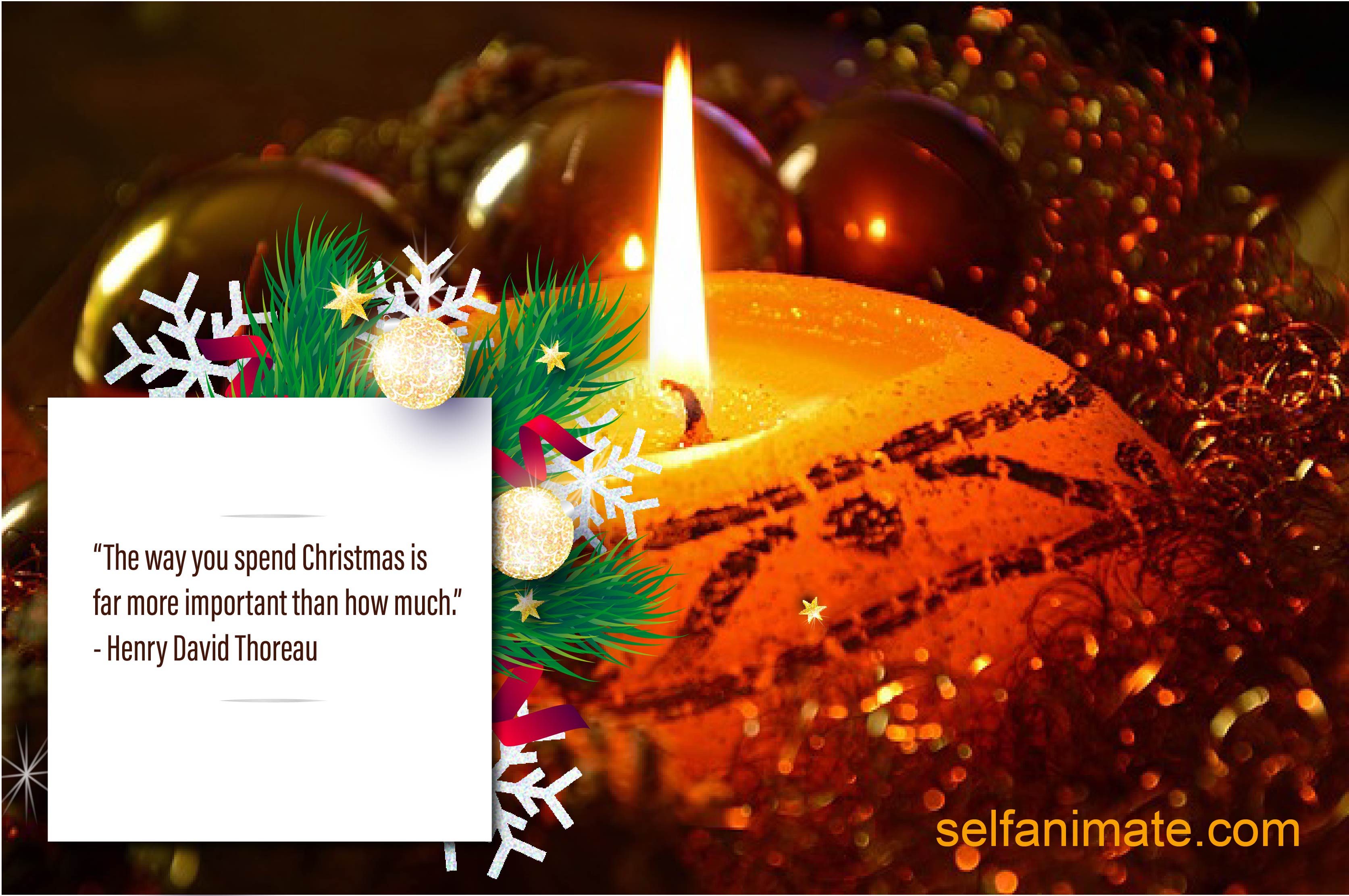 "Christmas is built upon a beautiful and intentional paradox; that the birth of the homeless should be celebrated in every home." – G.K Chesterton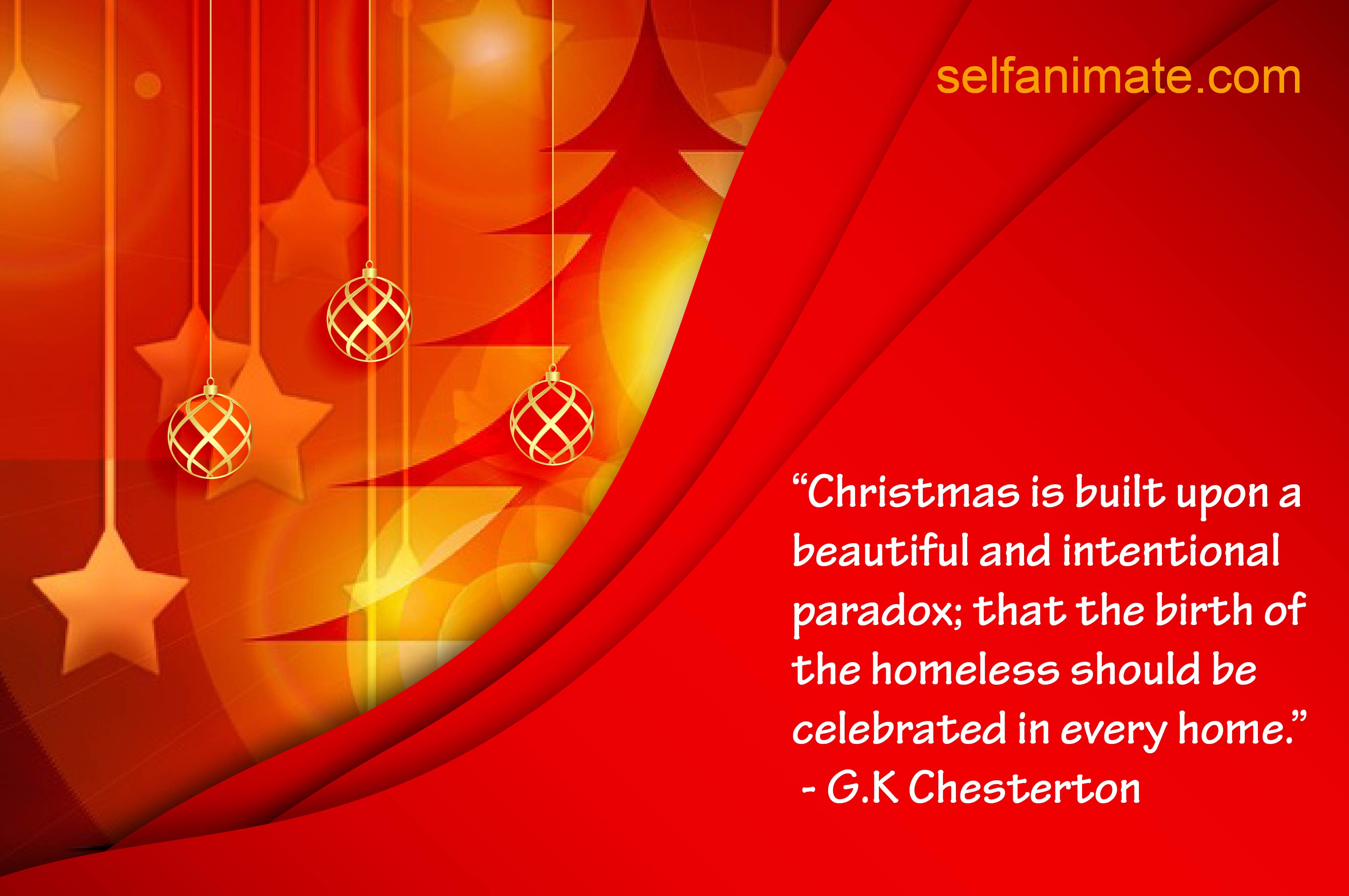 "Christmas is a stocking stuffed with sugary goodness." – Mo Rocca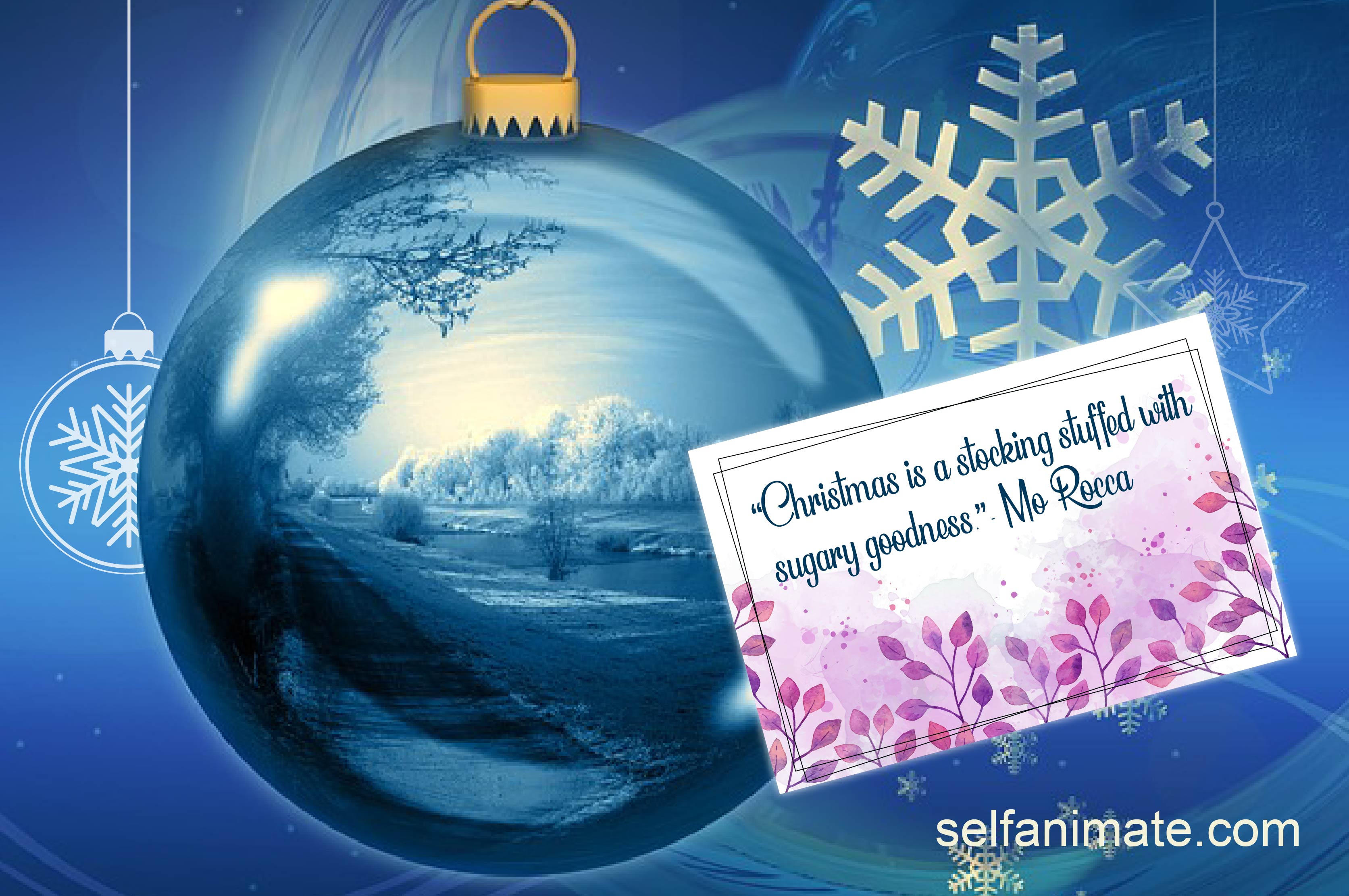 "The spirit of Christmas fulfills the greatest hunger of mankind." – Loring A. Schuler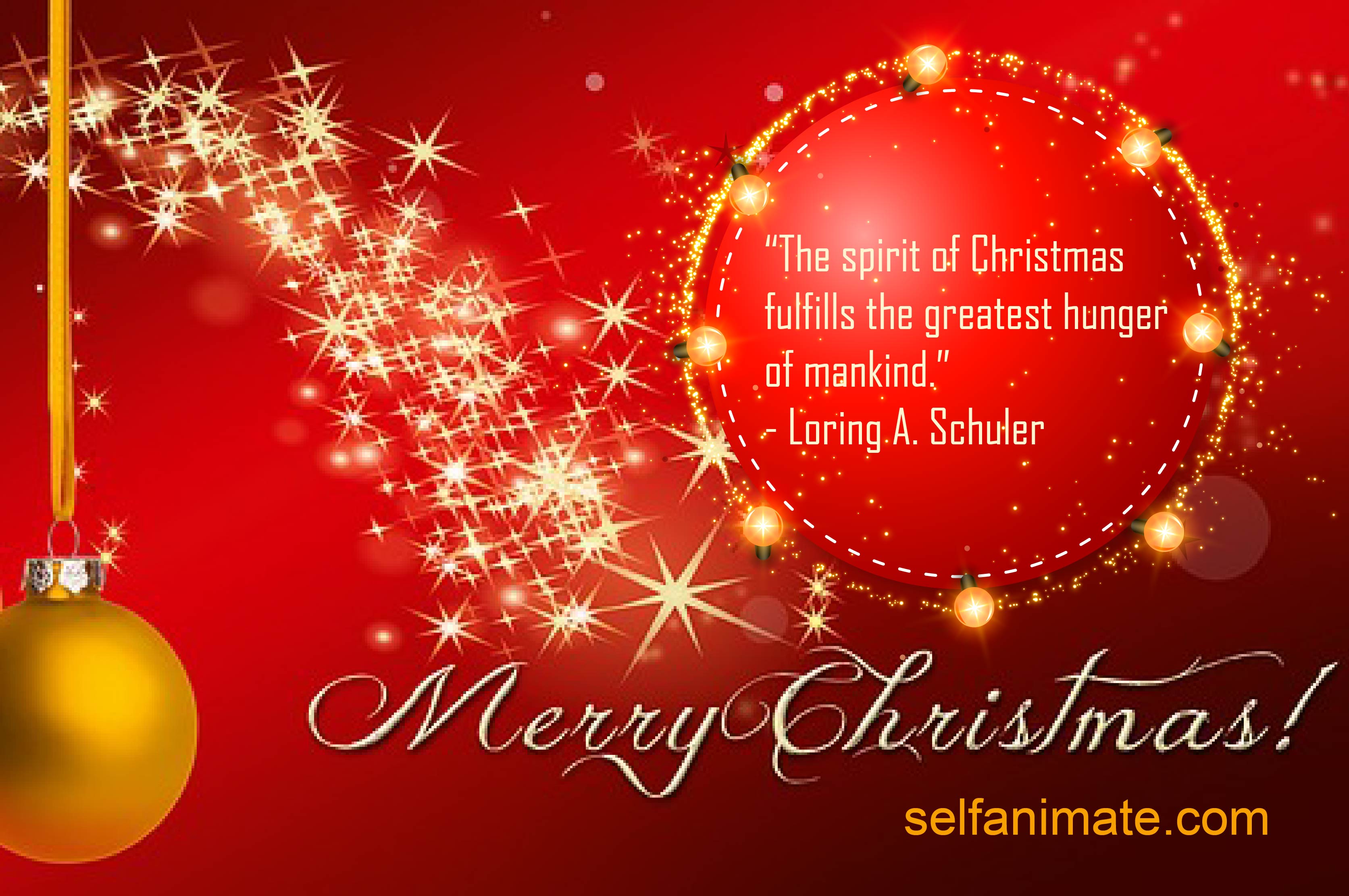 "The excellence of a gift lies in its appropriateness rather than in its value." – Charles Dudley Warner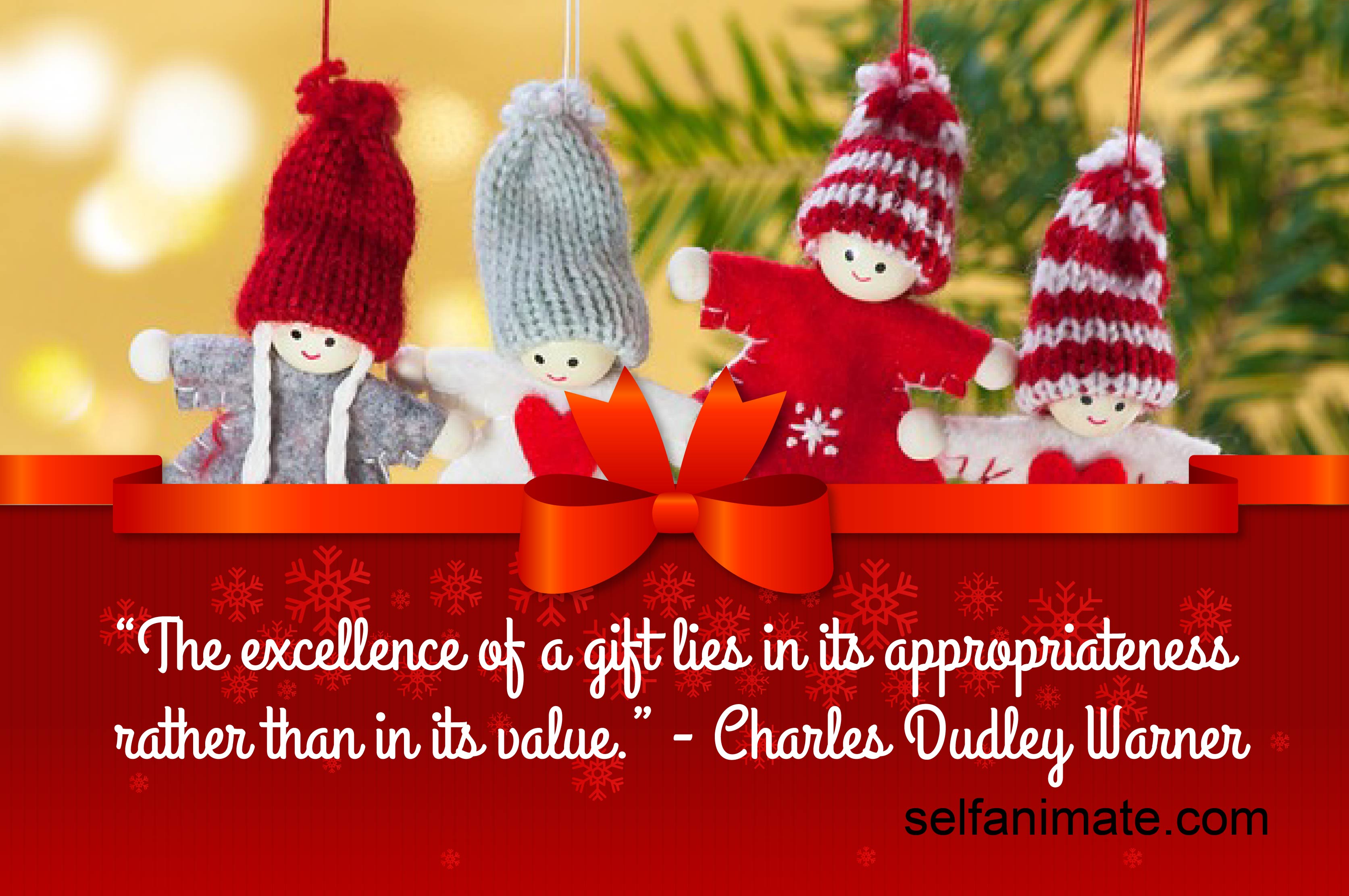 "Christmas is not a time nor a season, but a state of mind. To cherish peace and goodwill, to be plenteous in mercy, is to have the real spirit of Christmas." – Calvin Coolidge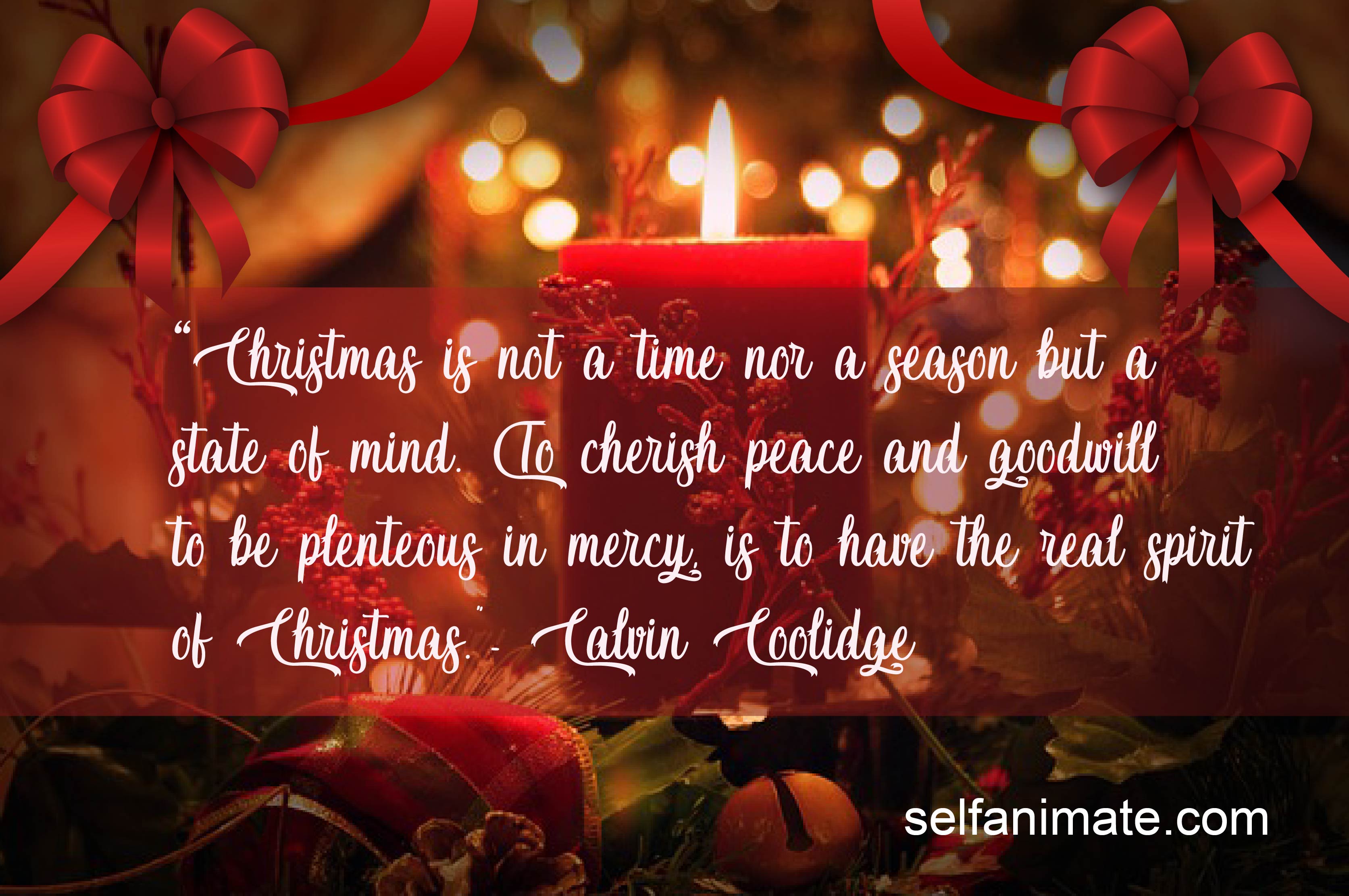 "Christmas is a season for kindling the fire for hospitality in the hall, the genial flame of charity in the heart." – Washington Irving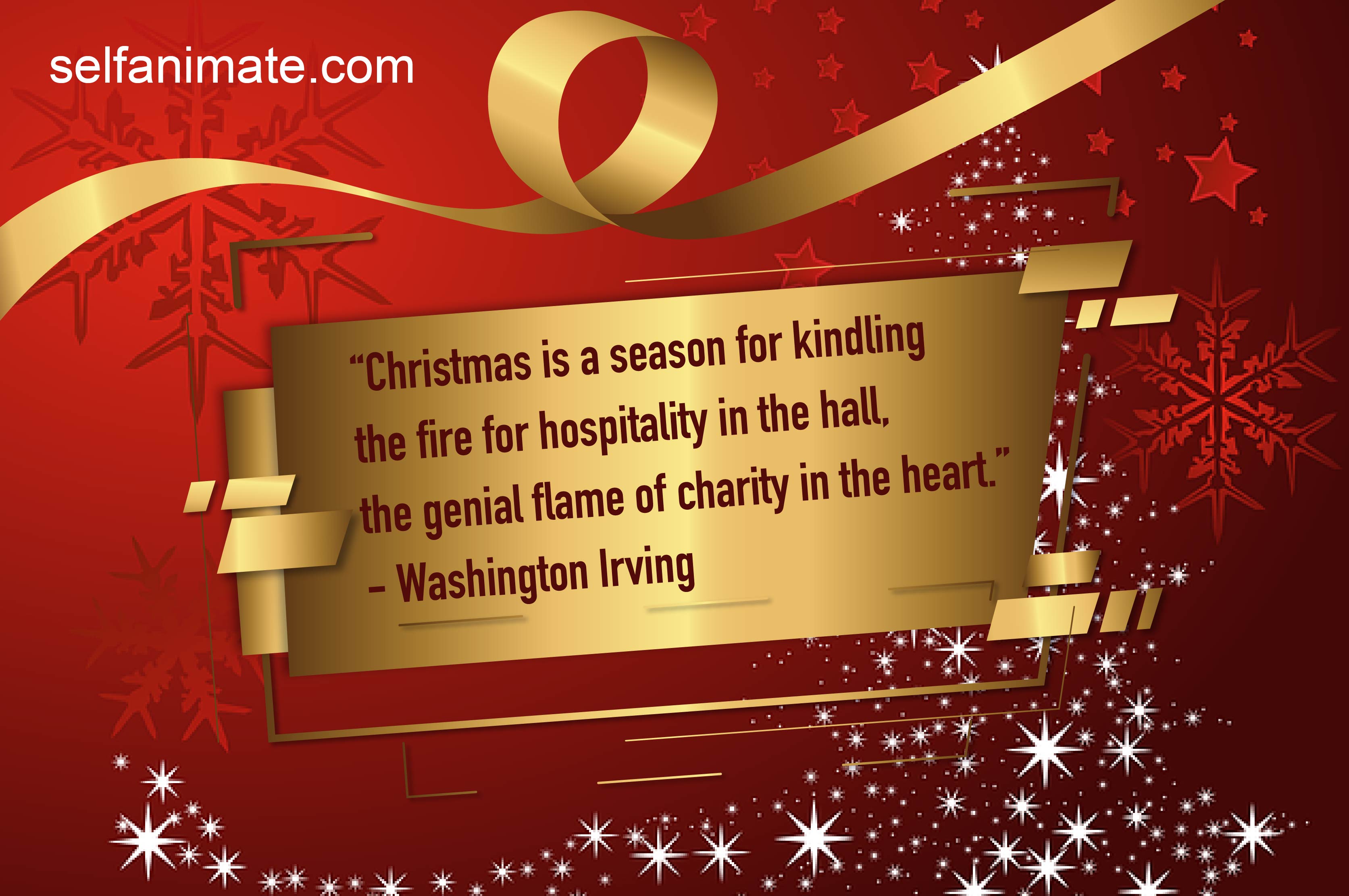 "Peace on earth will come to stay, when we live Christmas every day." – Helen Steiner Rice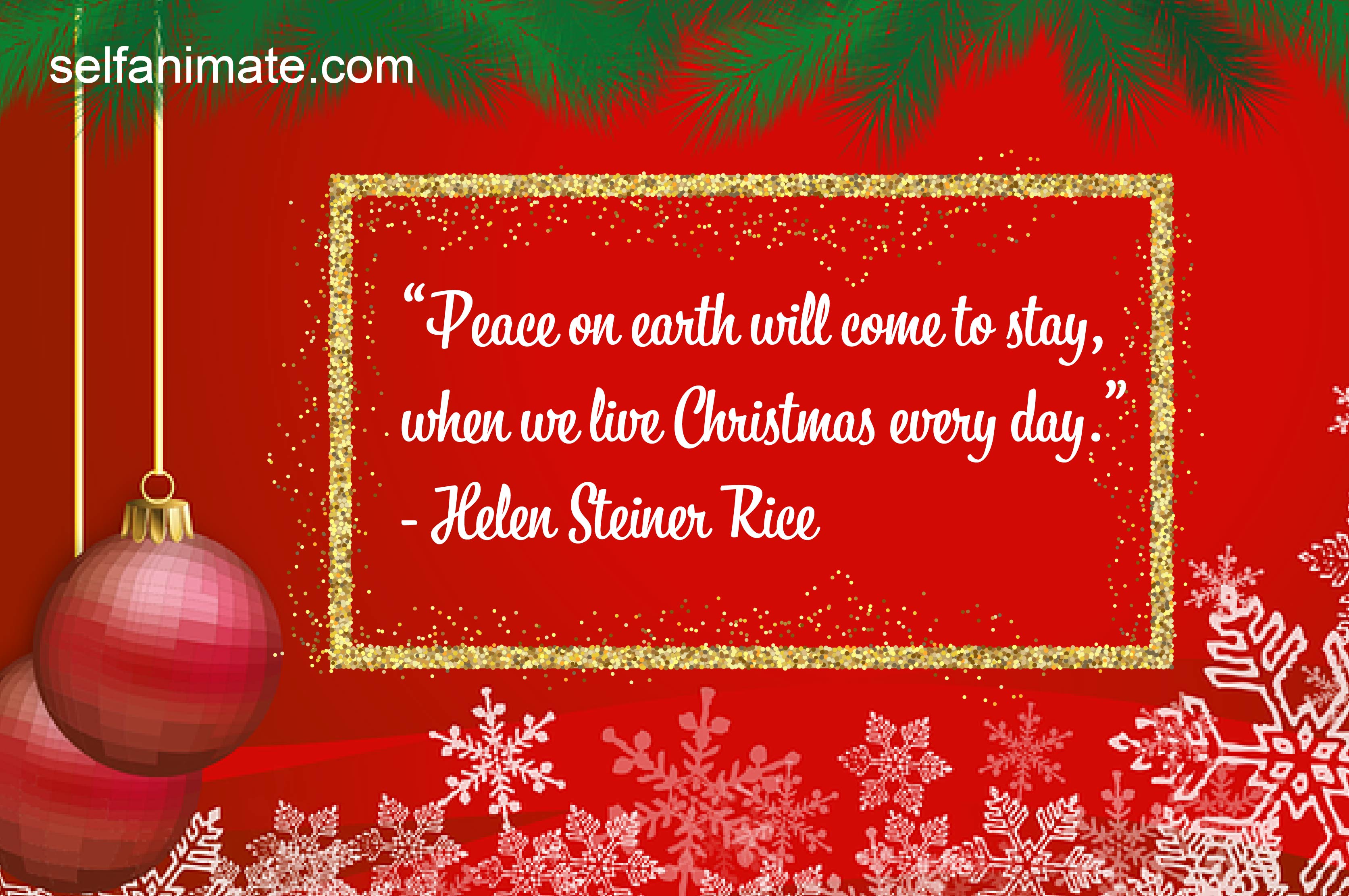 "At Christmas play and make good cheer, for Christmas comes but once a year." – Thomas Tusser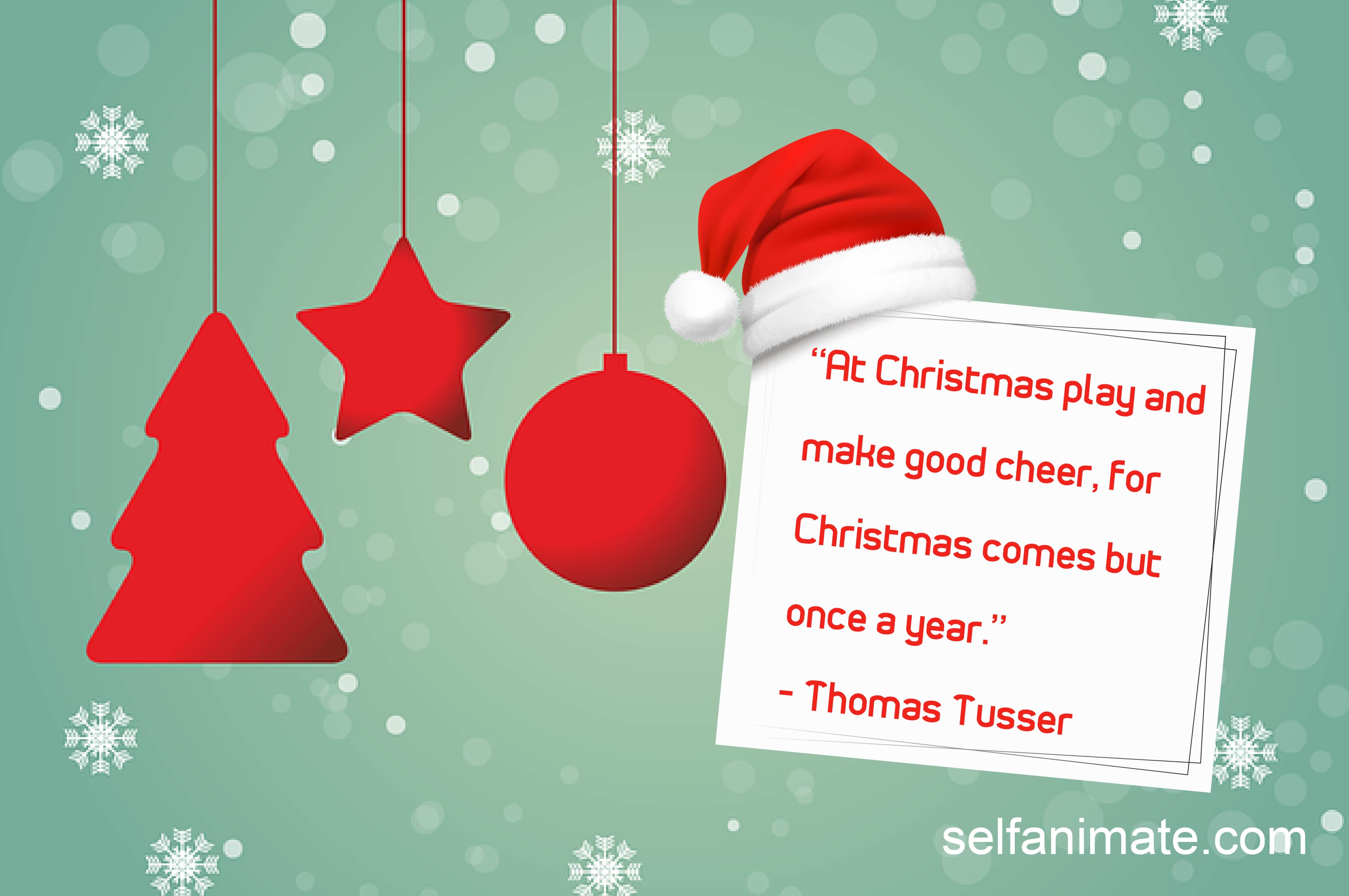 "There seems a magic in the very name of Christmas." – Charles Dickens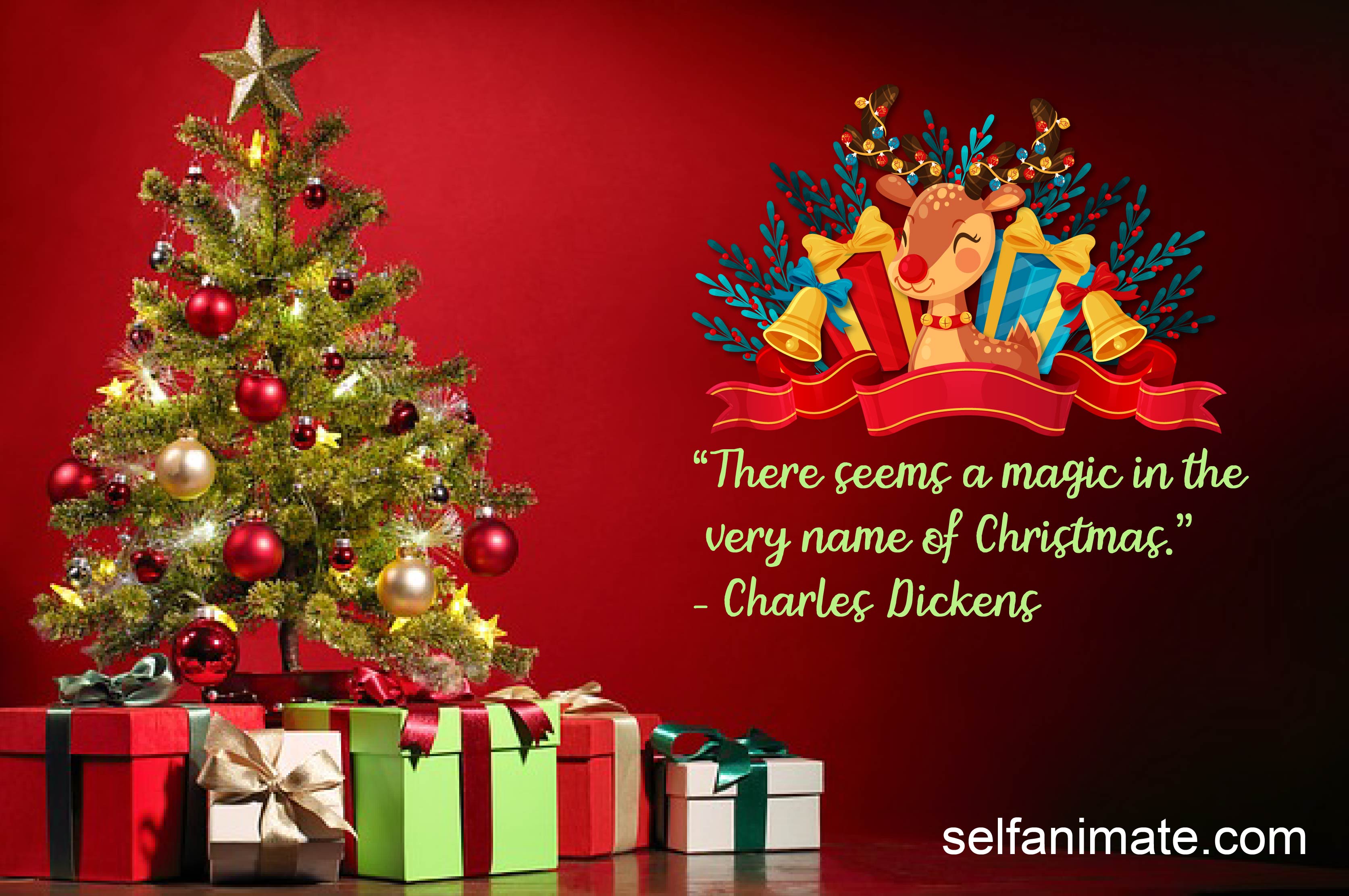 when loved ones are near. It's the most wonderful time of the year." – Eddie Pola and George Wyle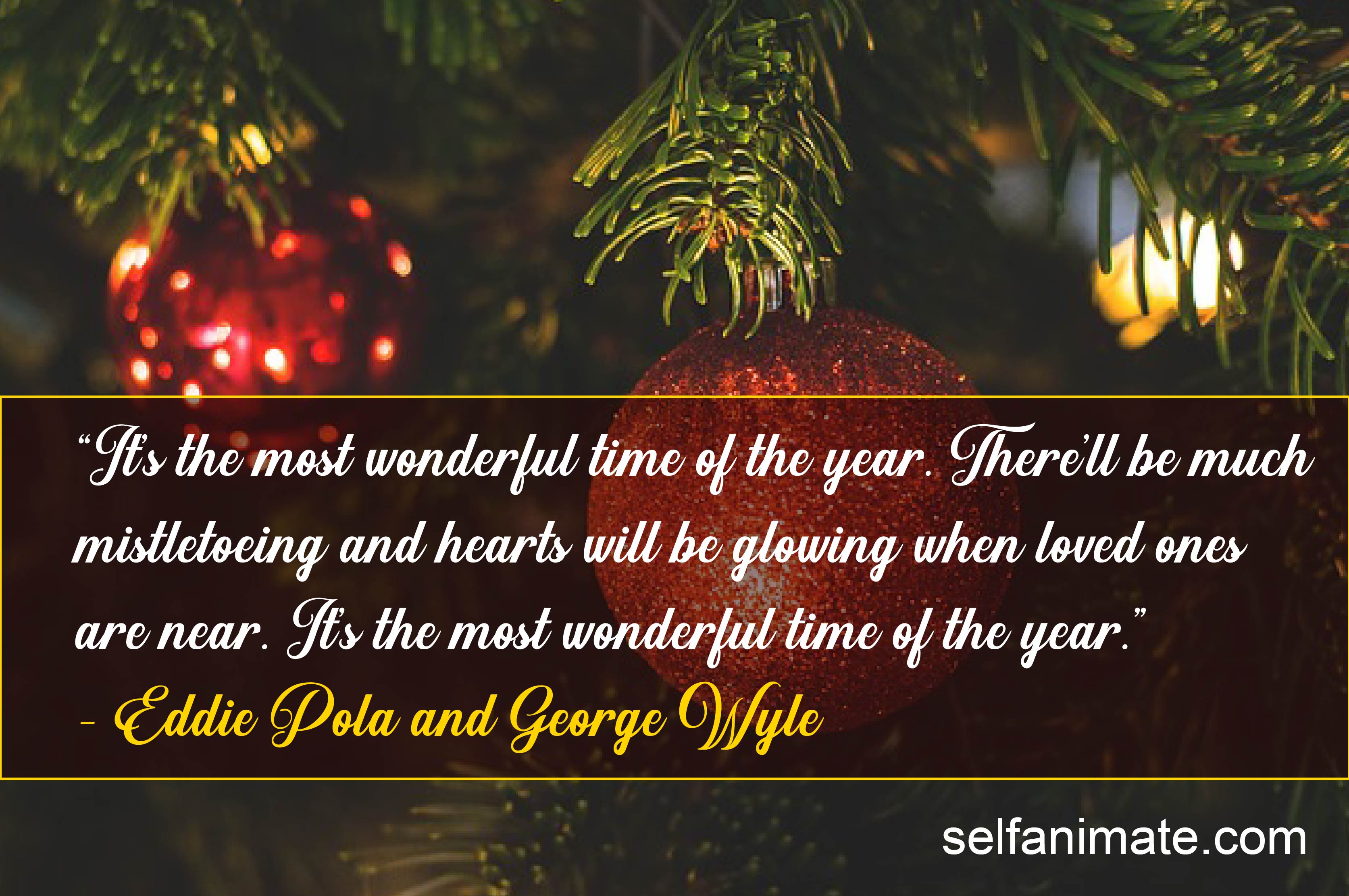 "I heard the bells on Christmas Day, their old, familiar carols play. And wild and sweet, the words repeat, peace on earth, good-will to men!" – Henry Wadsworth Longfellow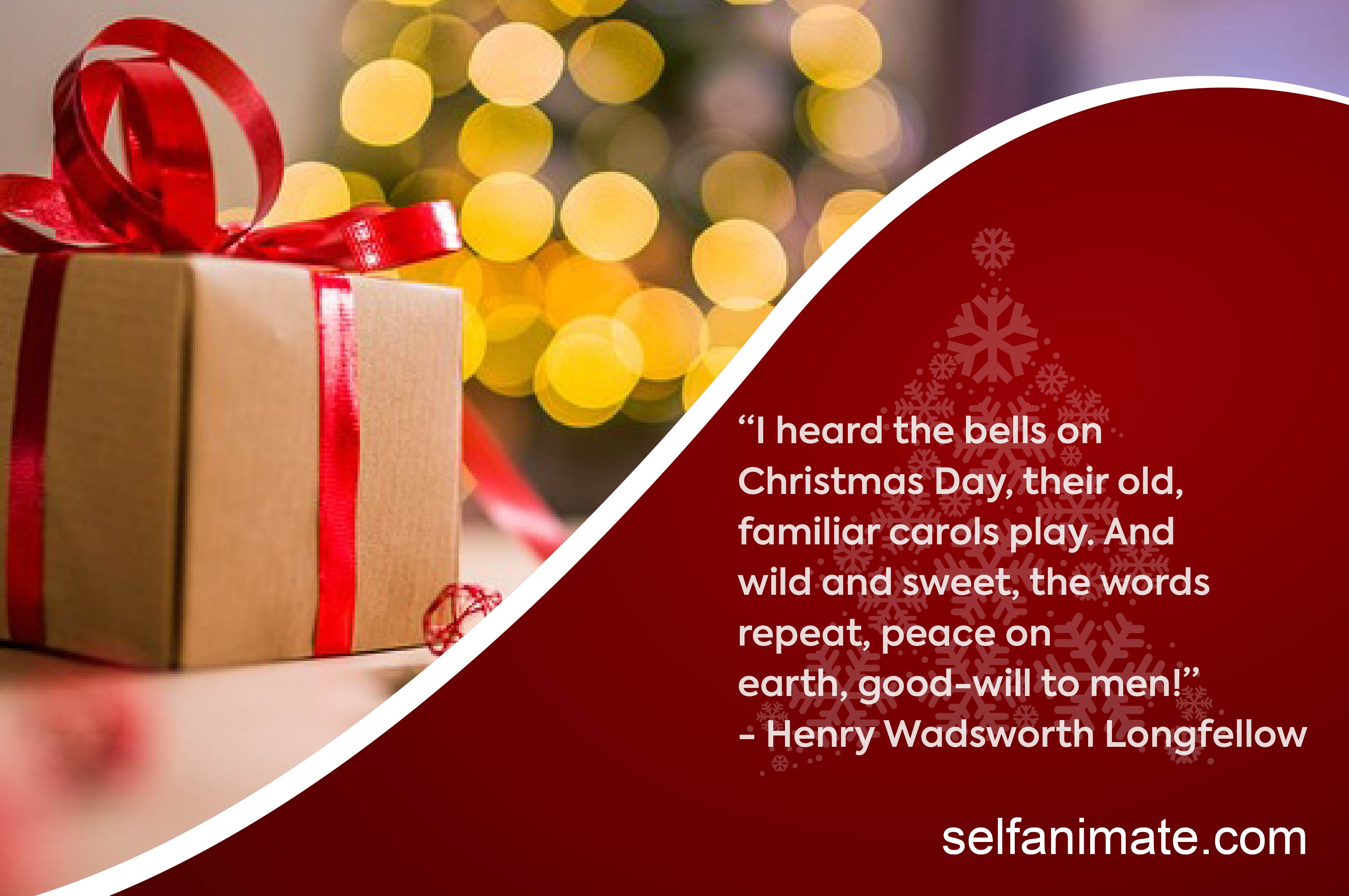 "Fine old Christmas, with the snowy hair and ruddy face, had done his duty that year in the noblest fashion, and had set off his rich gifts of warmth and color with all the heightening contrast of frost and snow." – George Eliot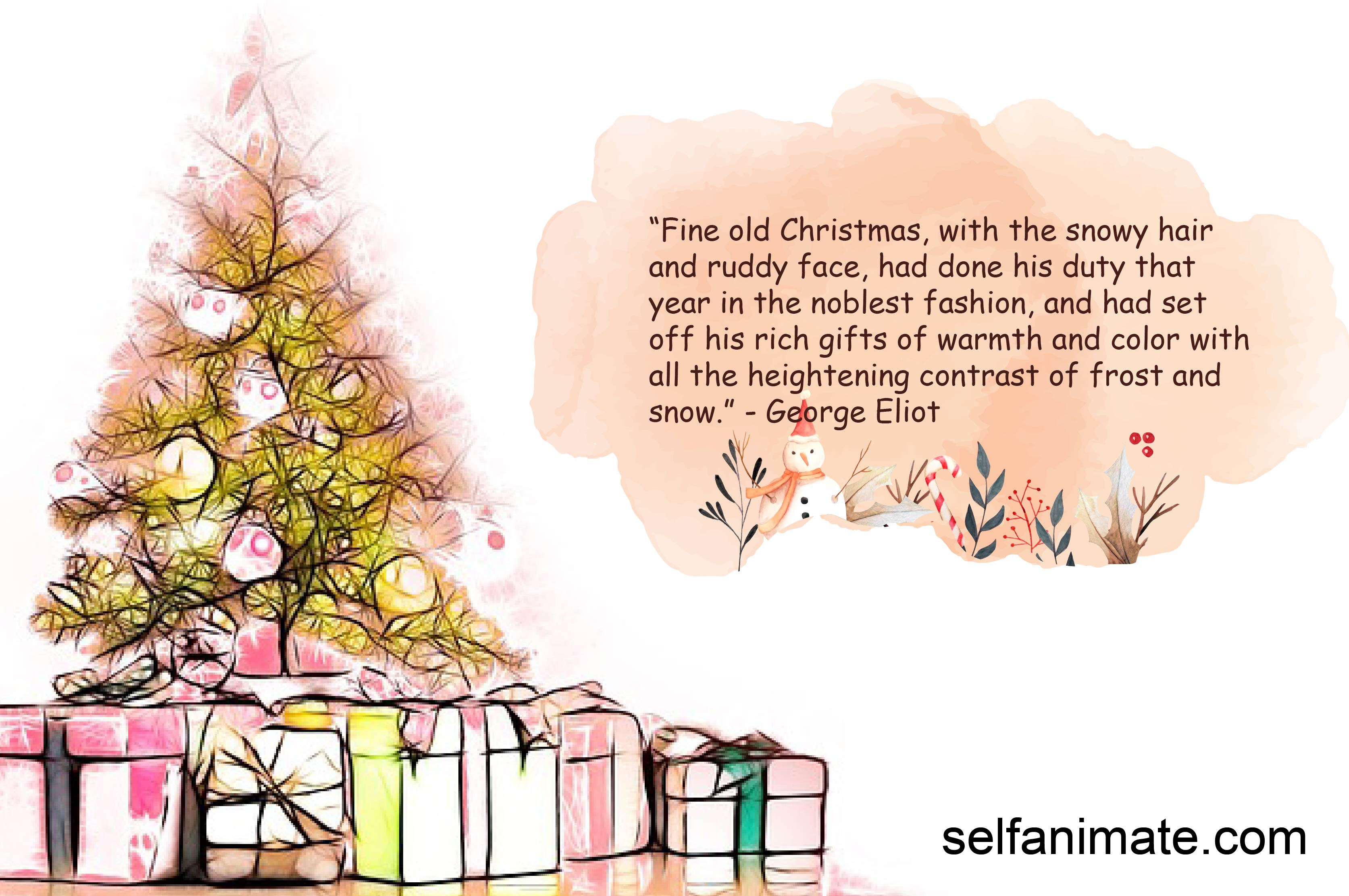 "At Christmas, all roads lead home." – Marjorie Holmes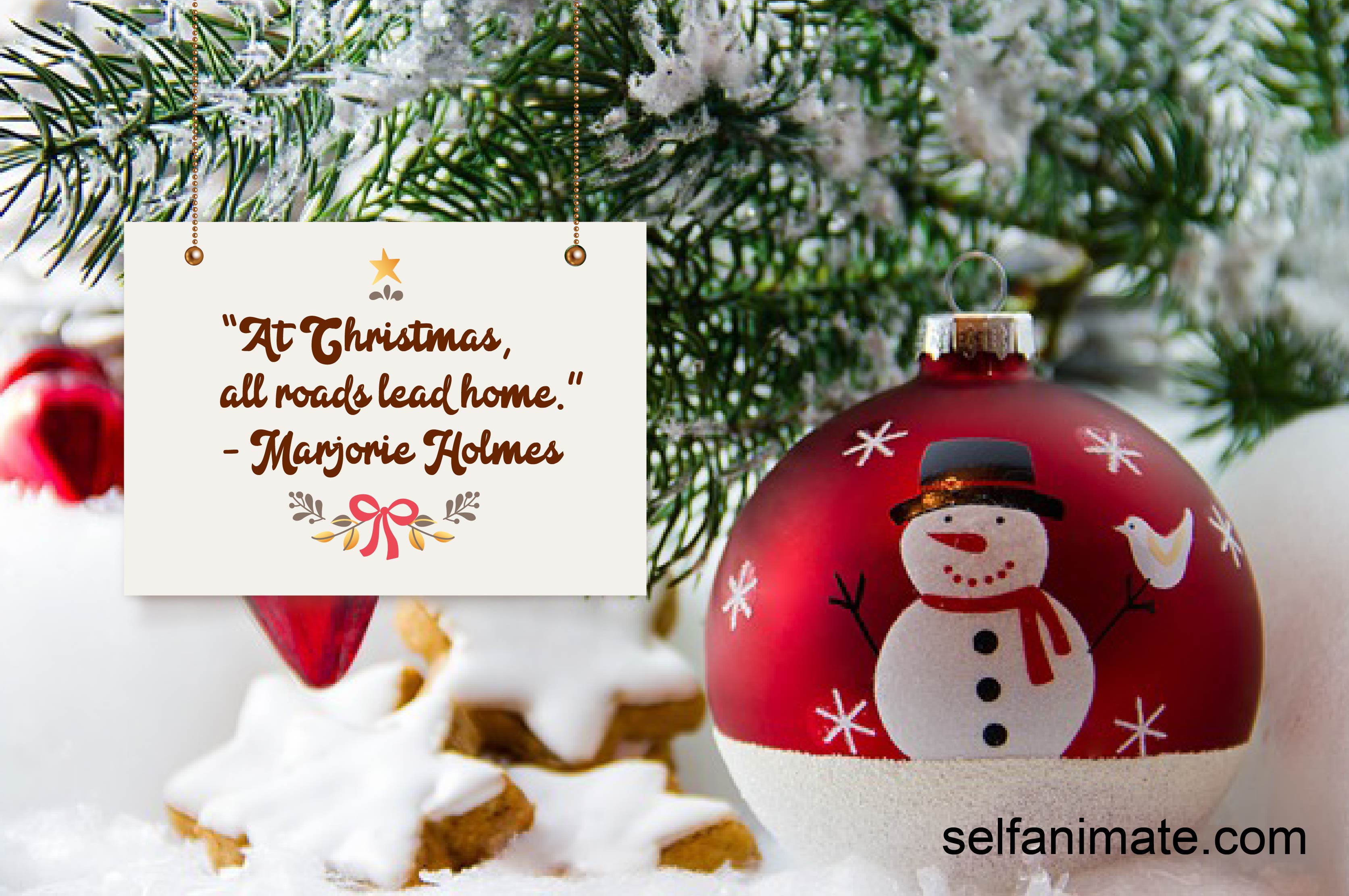 "Mankind is a great, an immense family… This is proved by what we feel in our hearts at Christmas." – Pope John Paul XXIII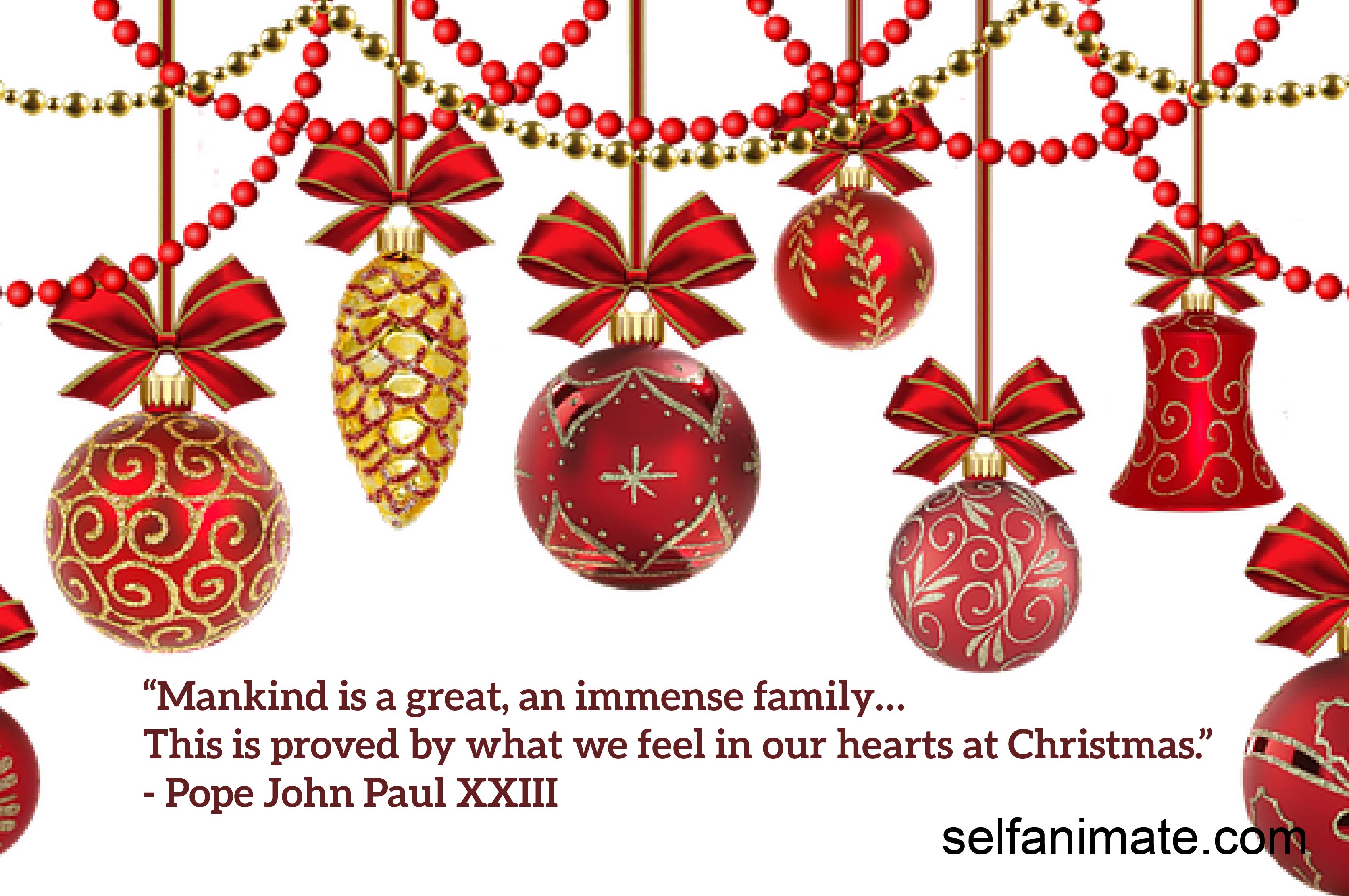 "Christmas is a box of tree ornaments that have become part of the family." – Charles M. Schulz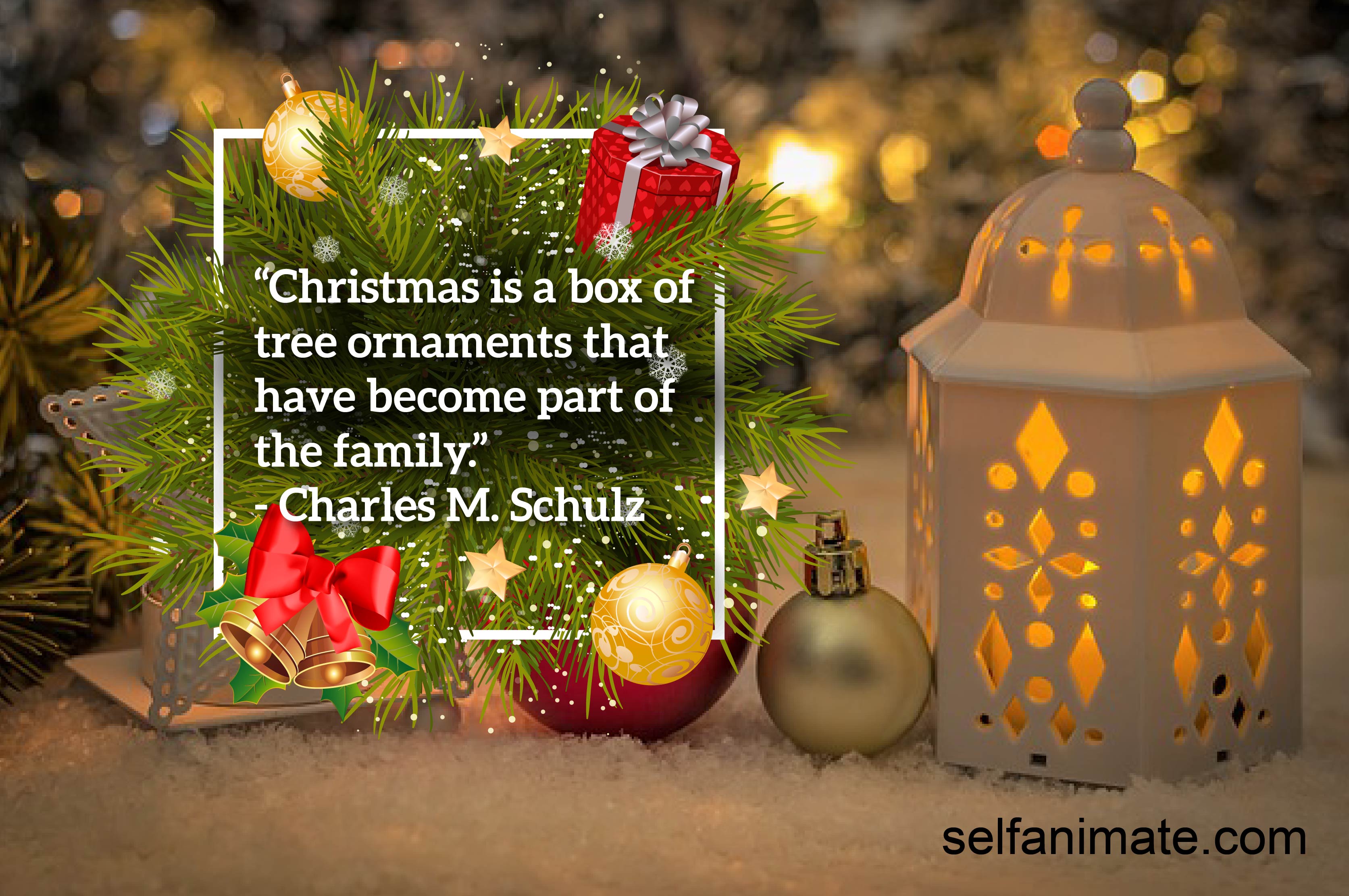 "Teacher says every time a bell rings, an angel gets his wings." – "It's a Wonderful Life"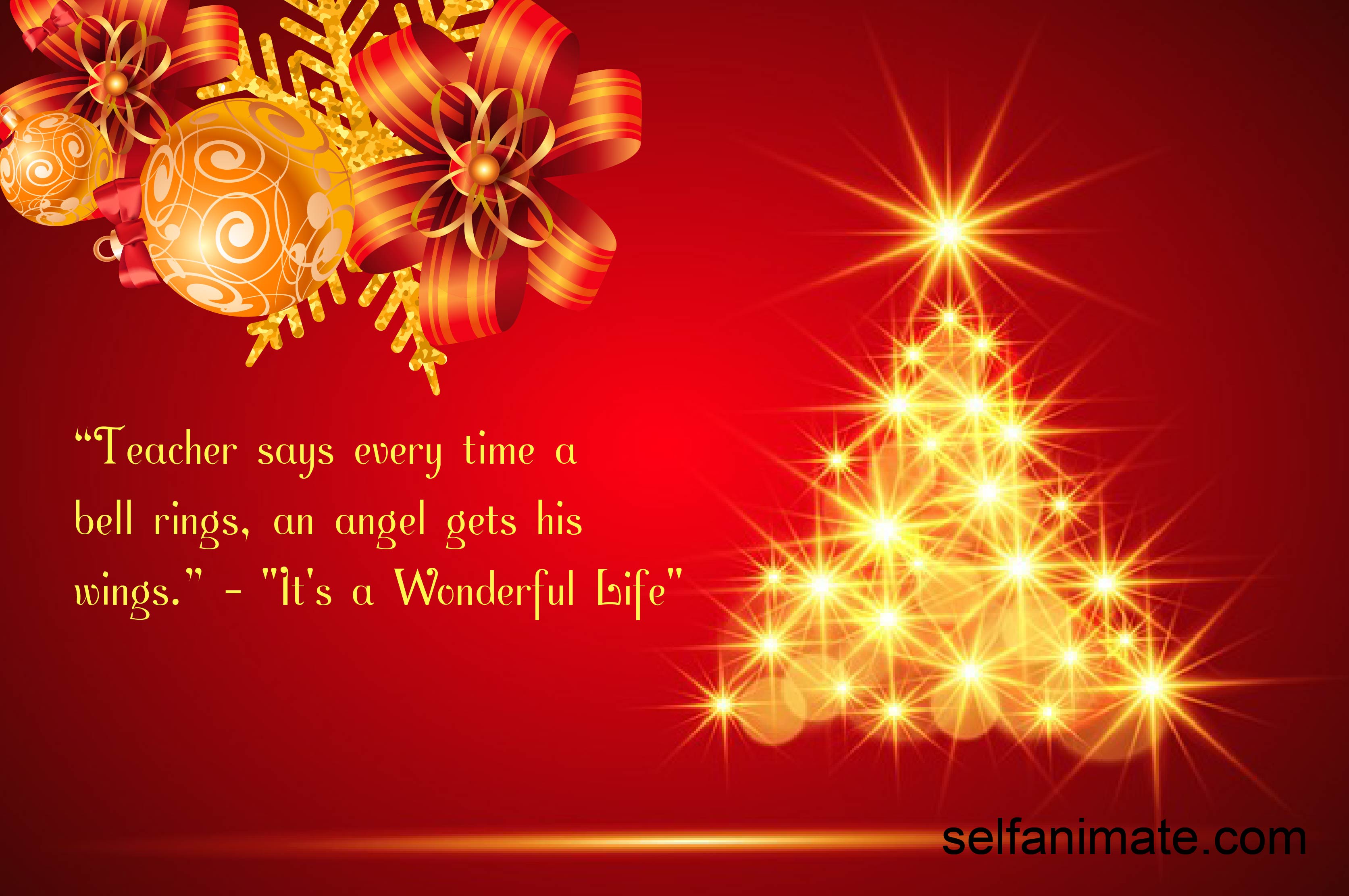 FUNNY CHRISTMAS WISHES
"A lovely thing about Christmas is that it's compulsory, like a thunderstorm, and we all go through it together." – Garrison Keillor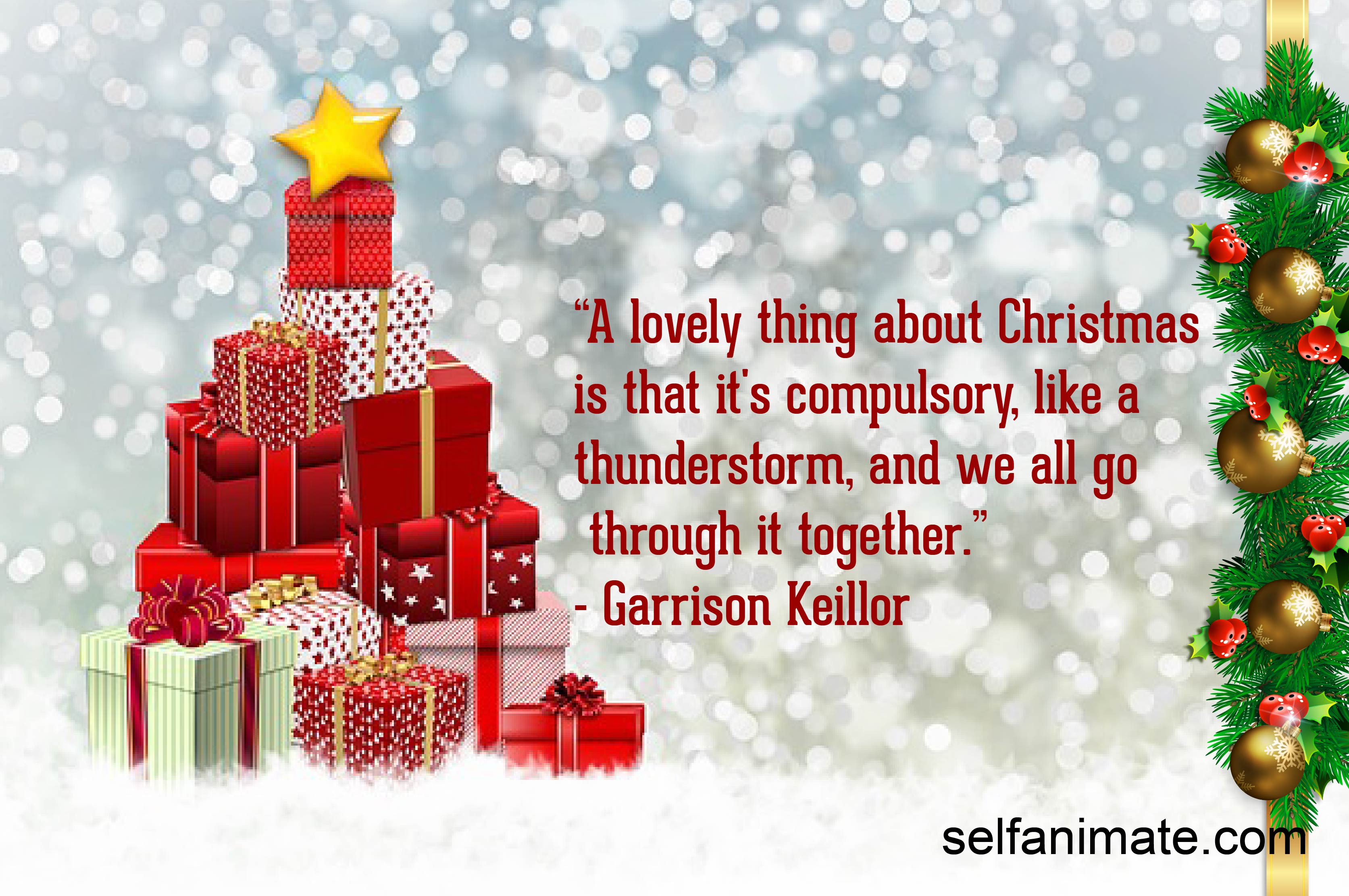 "Nothing says holiday like a cheese log." – Ellen DeGeneres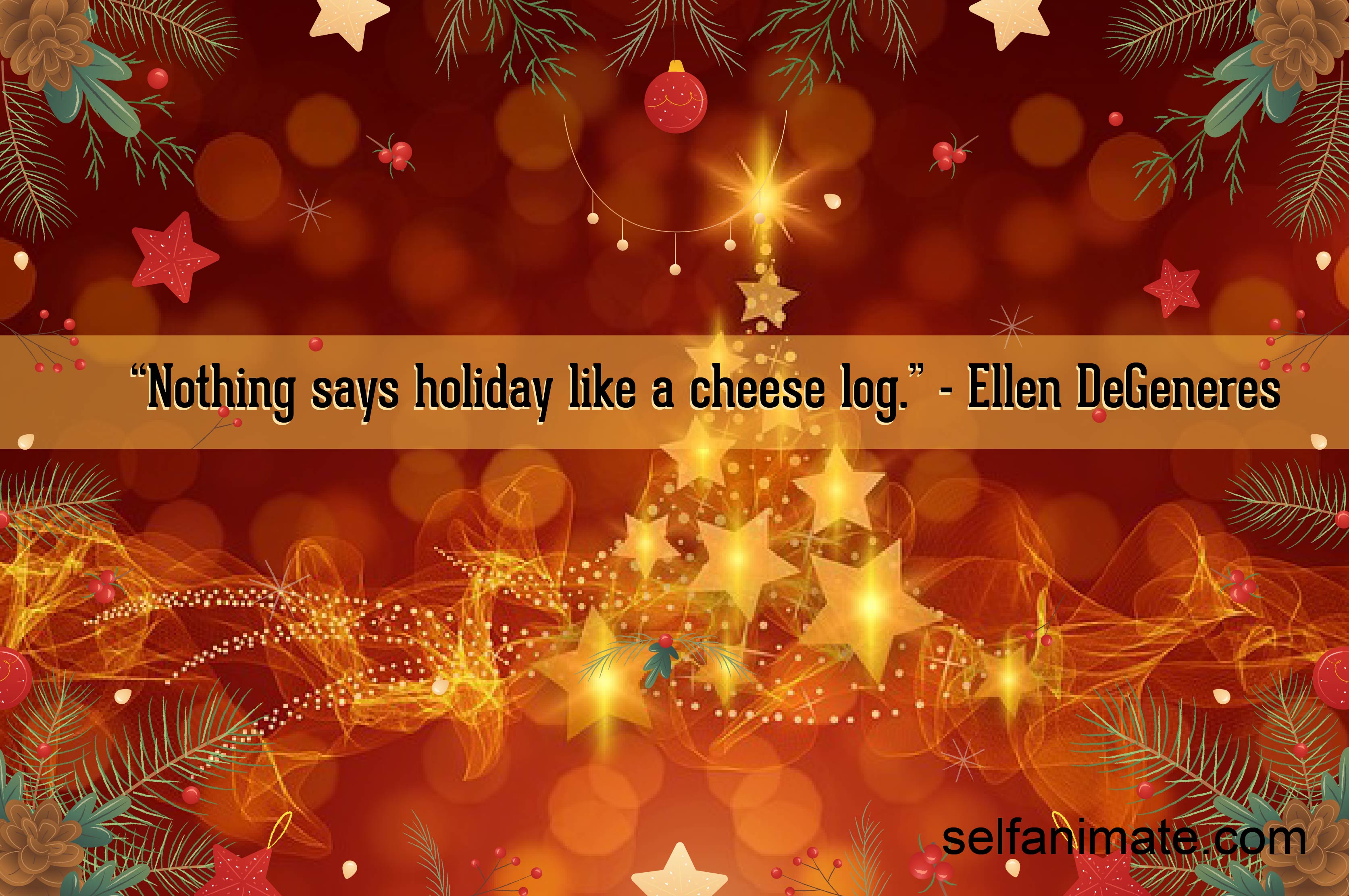 "There are three stages of man: he believes in Santa Claus; he does not believe in Santa Claus; he is Santa Claus." – Bob Phillips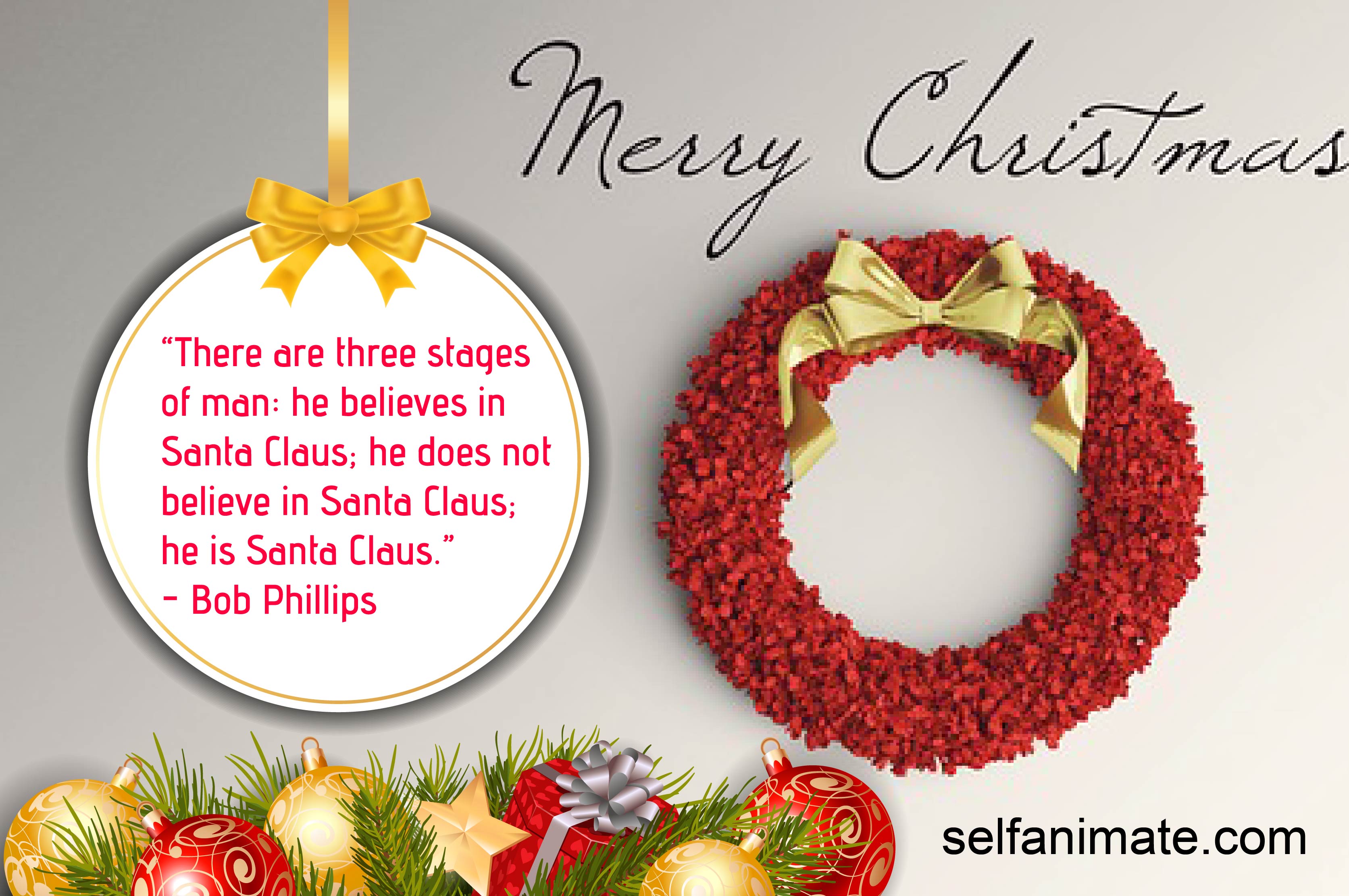 "Once again, we come to the Holiday Season, a deeply religious time that each of us observes, in his own way, by going to the mall of his choice." – Dave Barry33.
"May you have the gladness of Christmas which is hope; The spirit of Christmas which is peace; The heart of Christmas which is love." – Ada V. Hendricks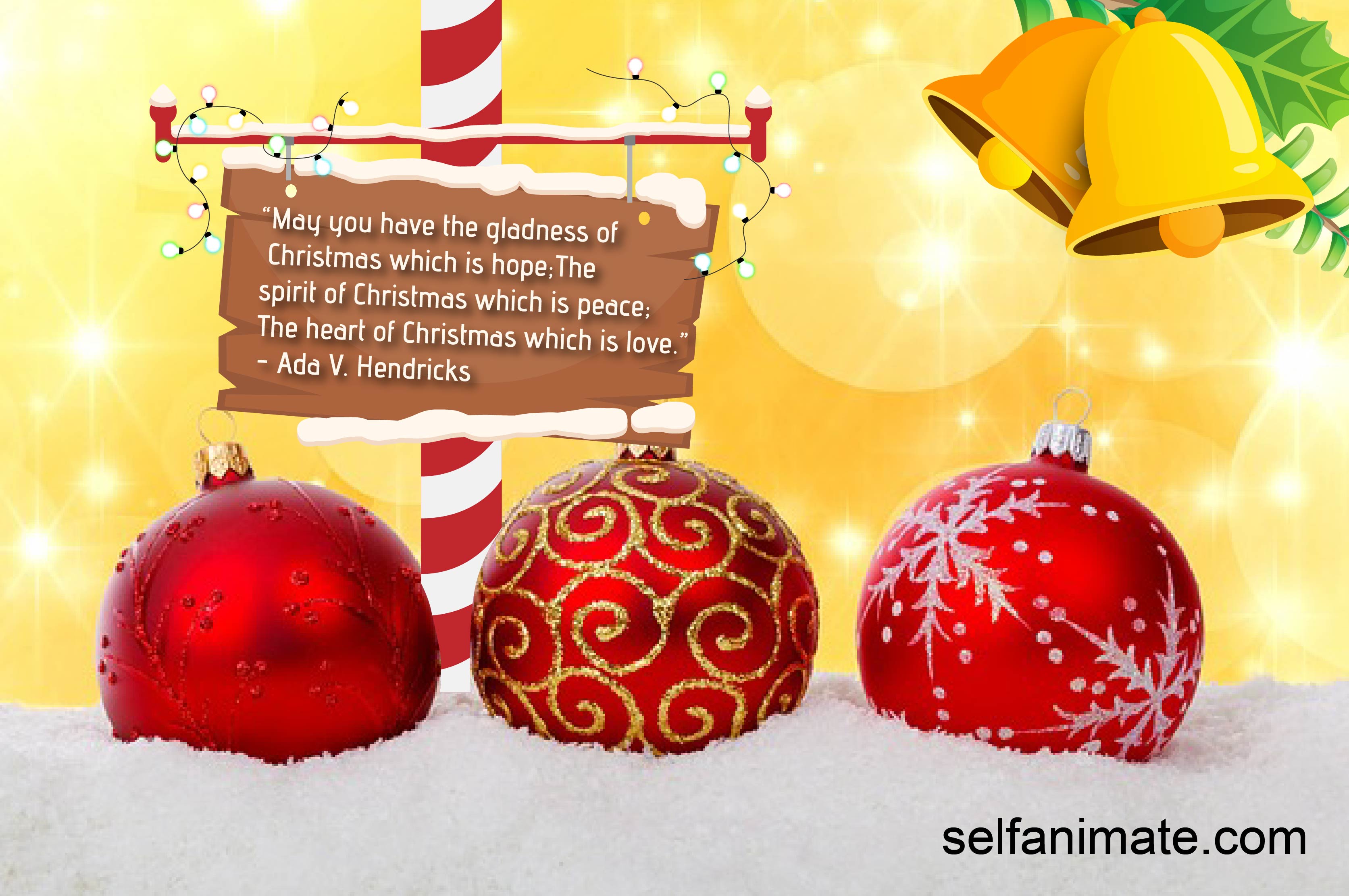 "My idea of Christmas, whether old-fashioned or modern, is very simple: loving others." – Bob Hope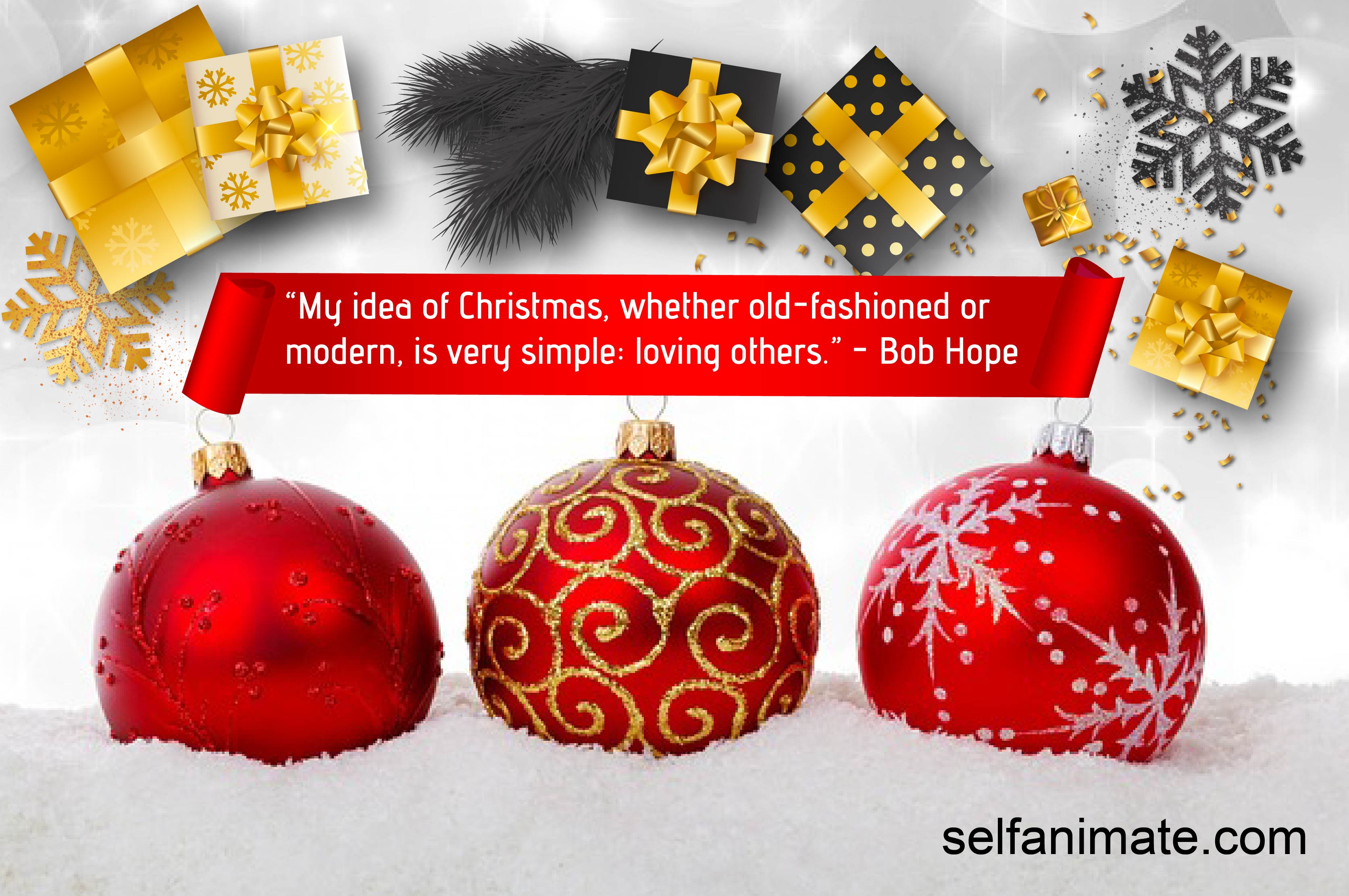 "It is Christmas in the heart that puts Christmas in the air." – W.T. Ellis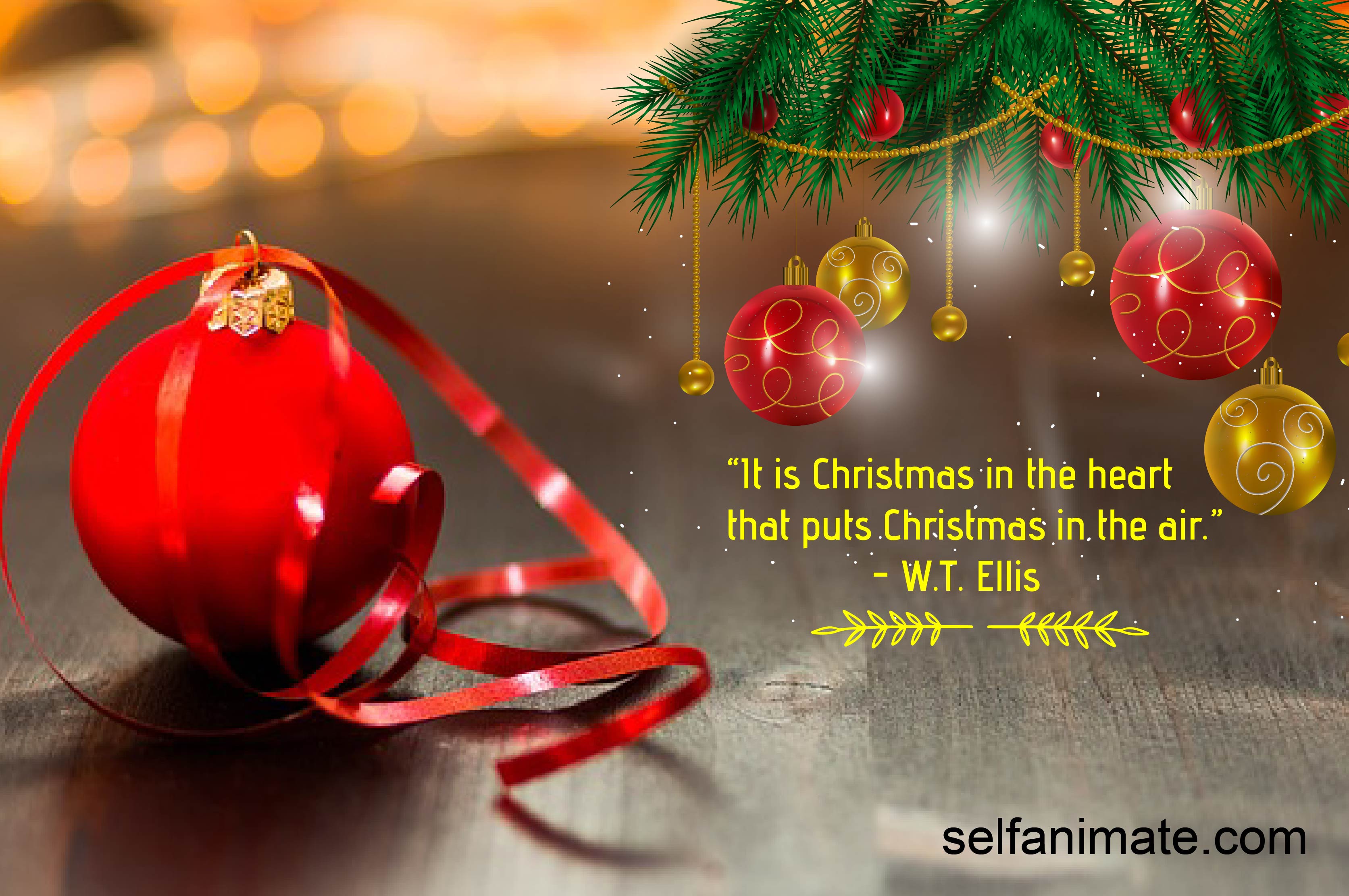 "This is the message of Christmas: We are never alone." – Taylor Caldwell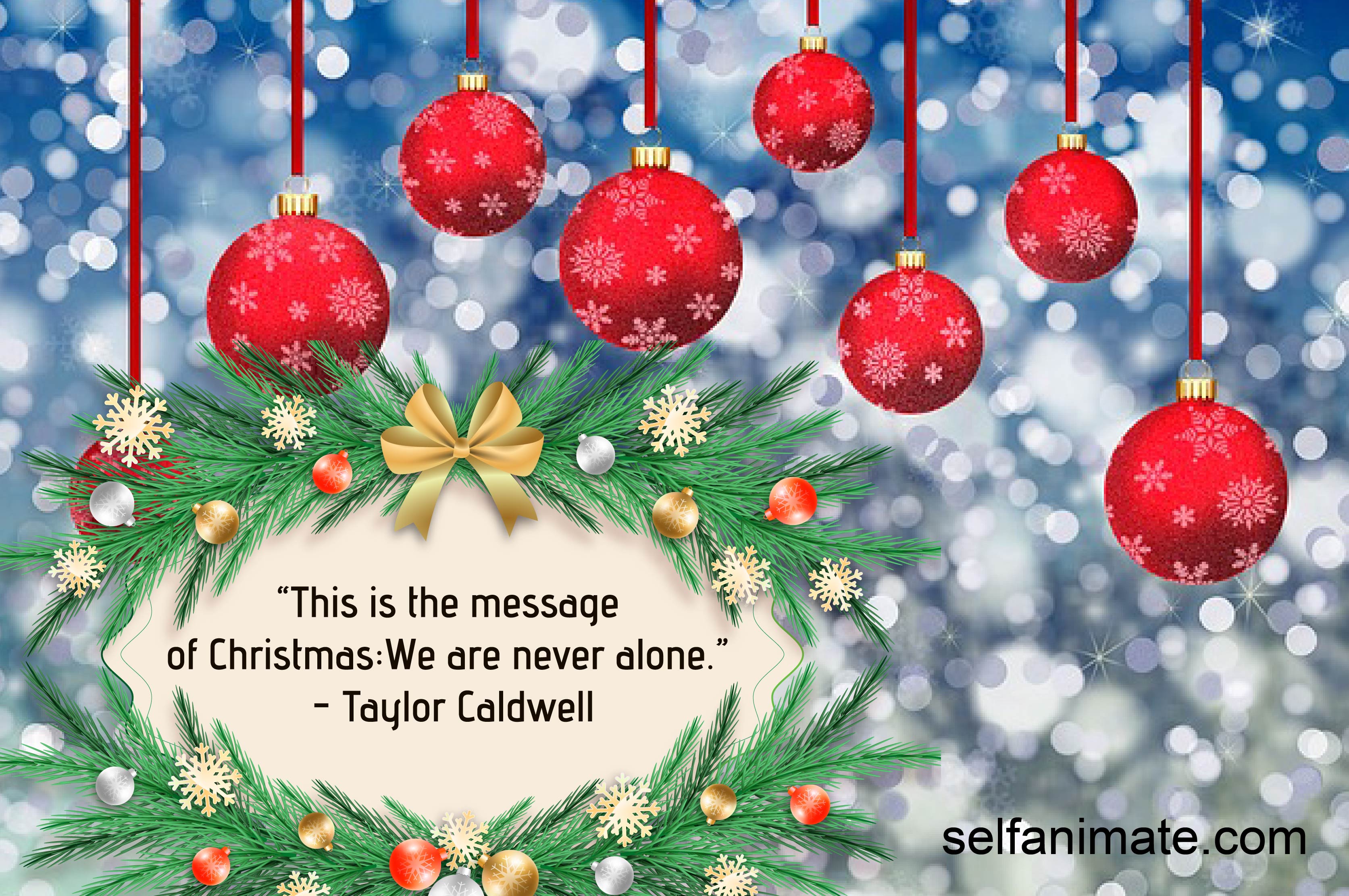 "What is Christmas? It is tenderness for the past, courage for the present, hope for the future. It is a fervent wish is that every cup may overflow with blessings rich and eternal and that every path may lead to peace." – Agnes M. Pharo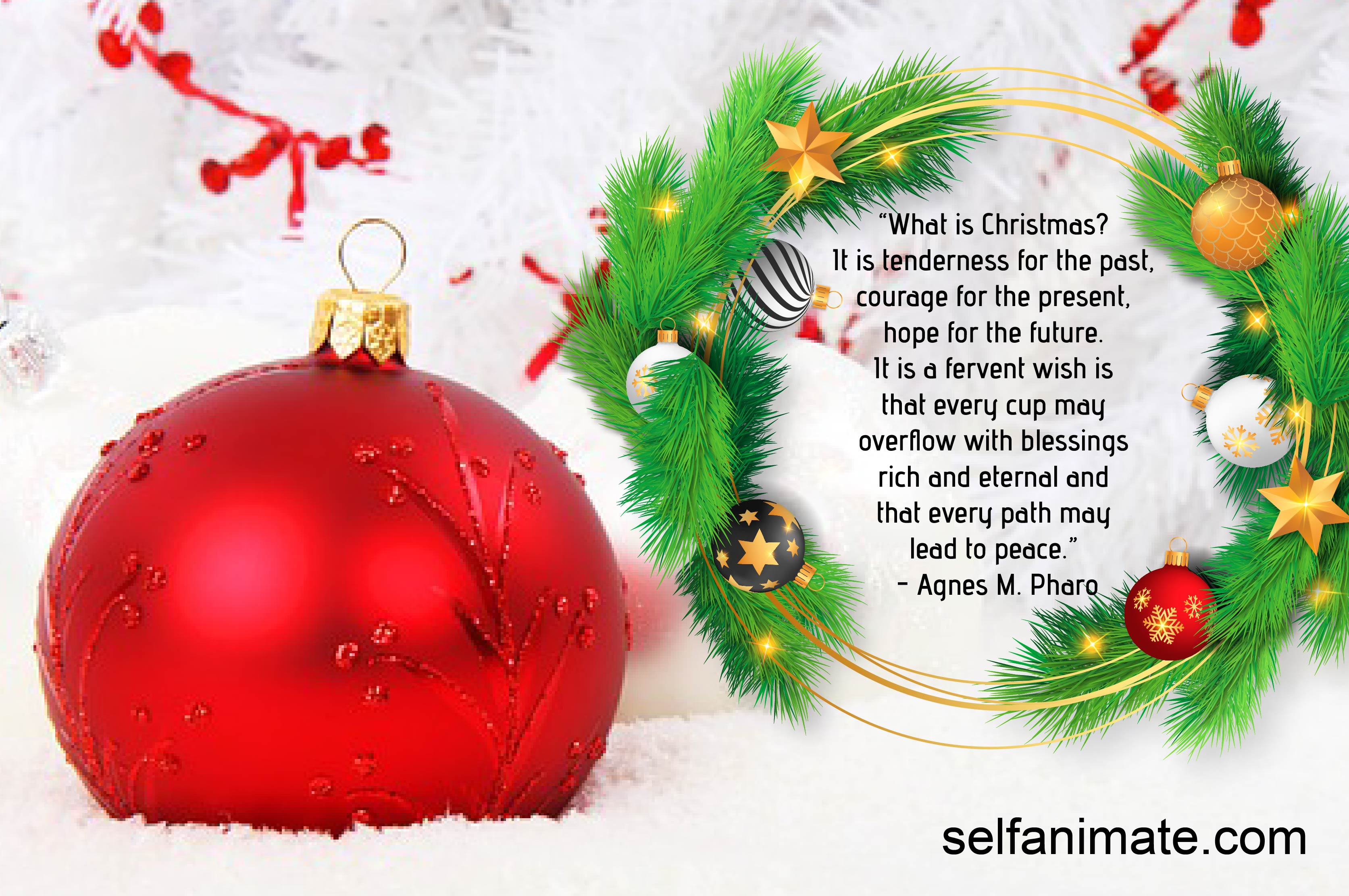 "Christmas is sights, especially the sights of Christmas reflected in the eyes of a child." – William Saroyan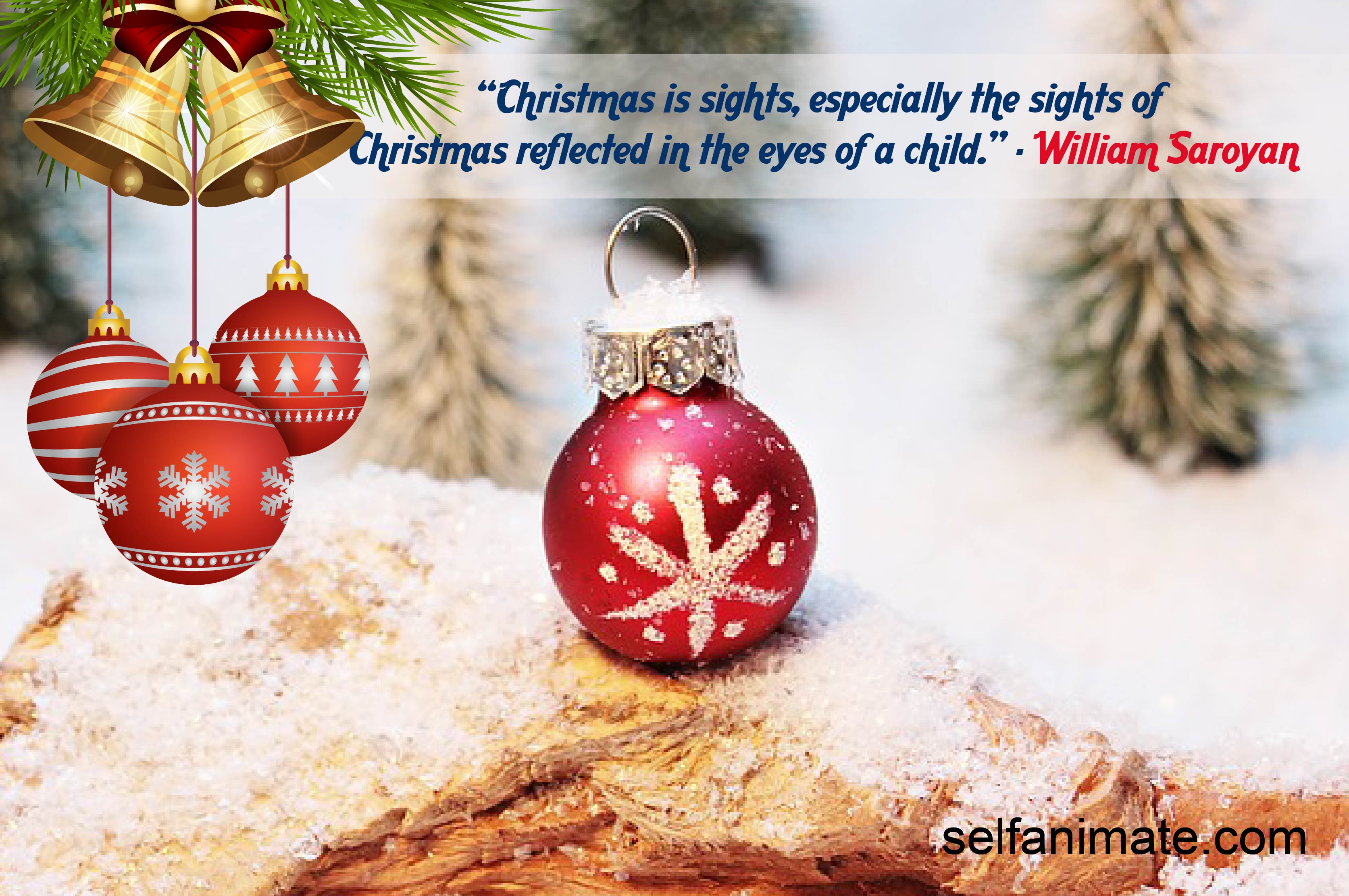 "There are no strangers on Christmas Eve." – Adele Comandini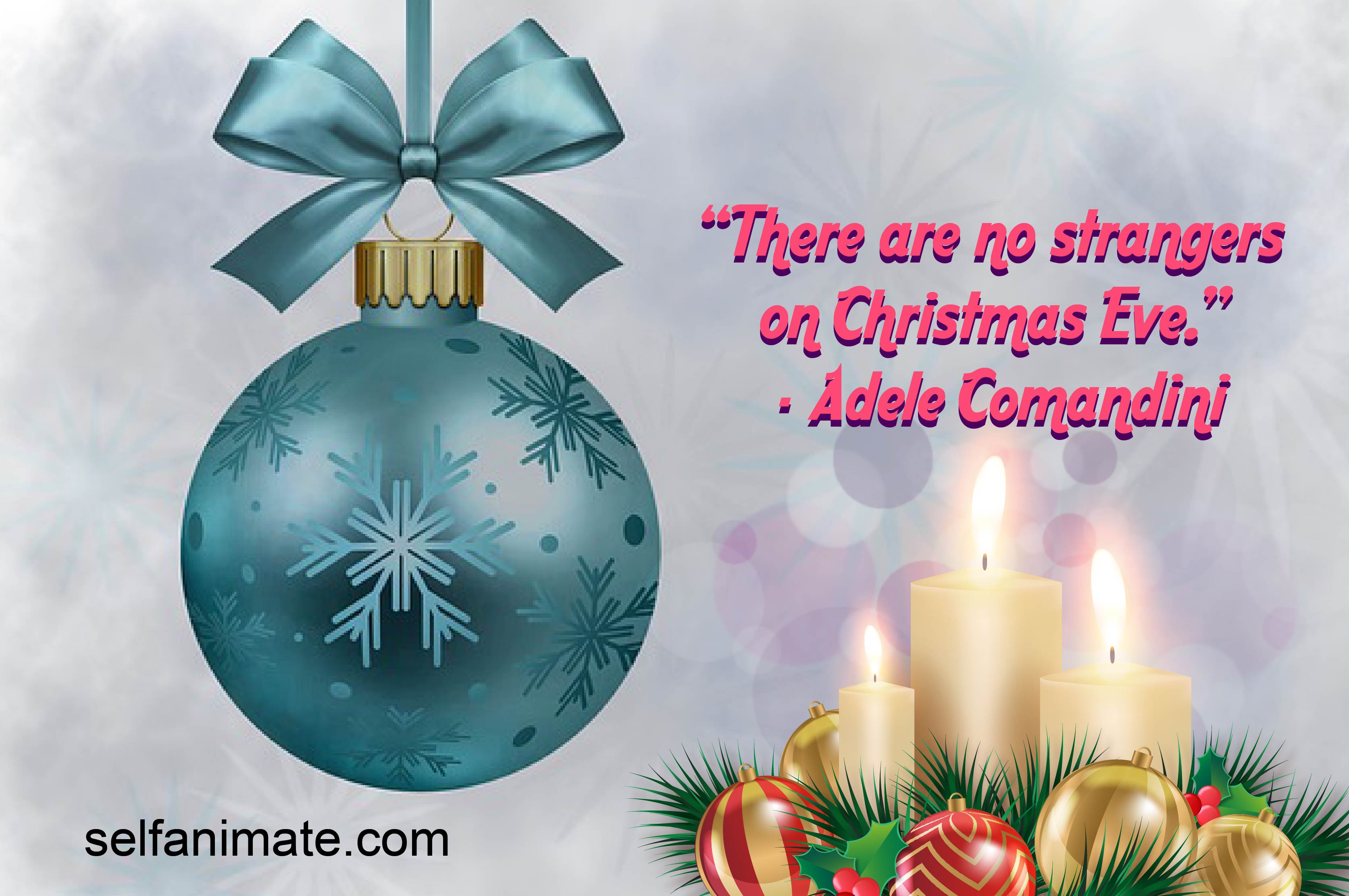 "Probably the reason we all go so haywire at Christmas time with the endless unrestrained and often silly buying of gifts is that we don't quite know how to put our love into words." – Harlan Miller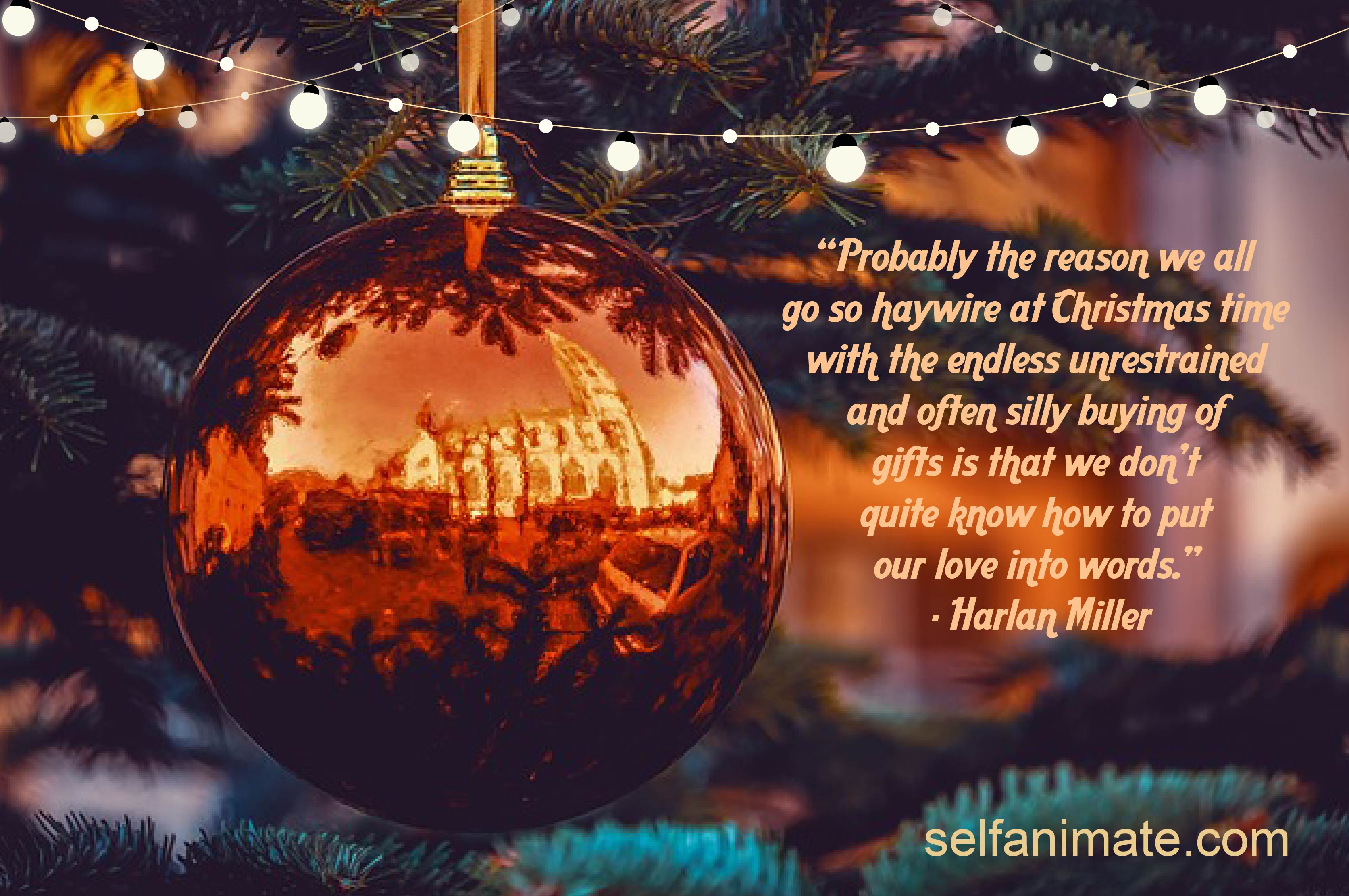 "Memories and magic is what Christmas is all about." – Lynn Johnston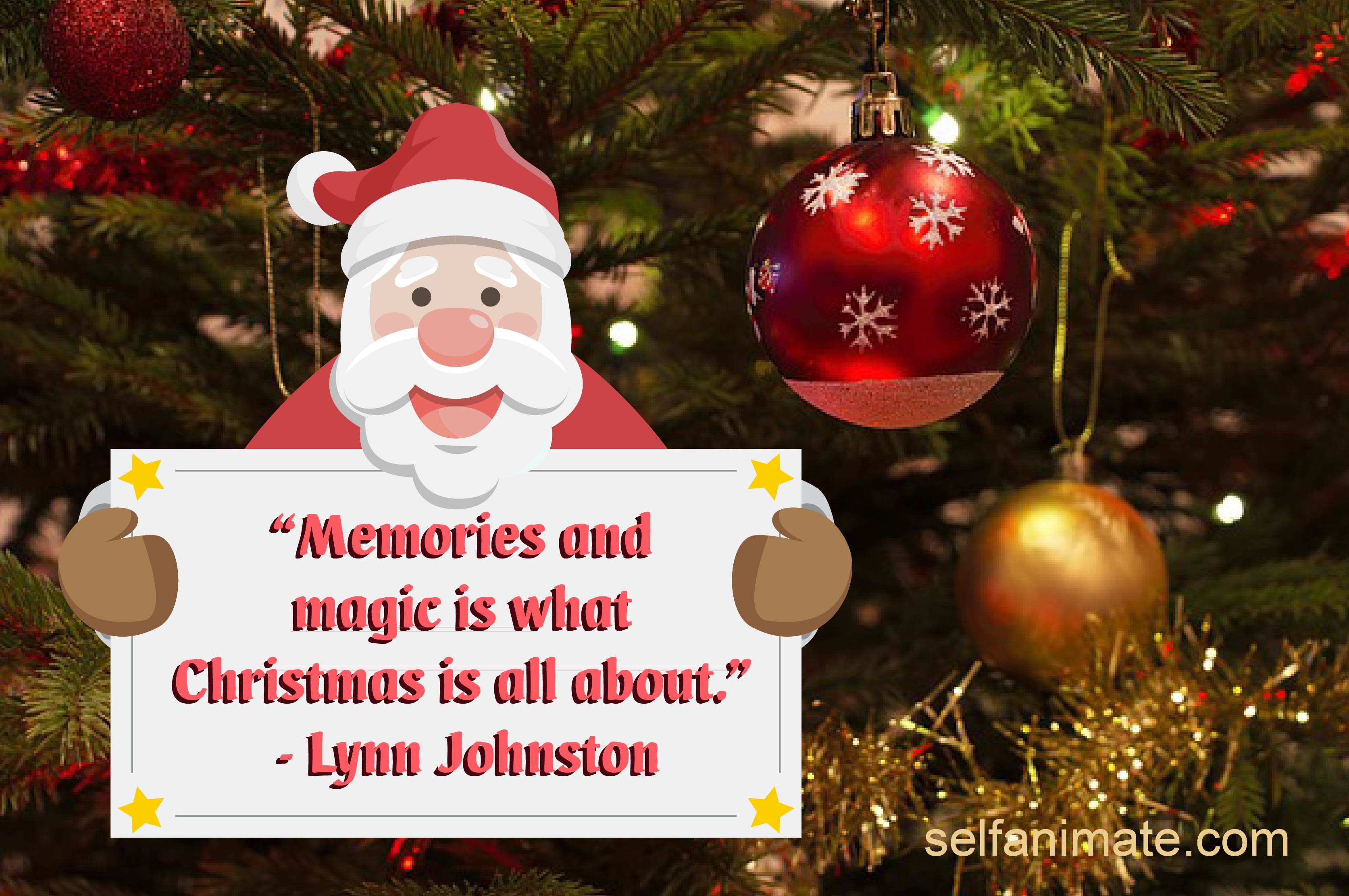 "In the eyes of children, we find the joy of Christmas. In their hearts, we find its meaning." – Leland Thomas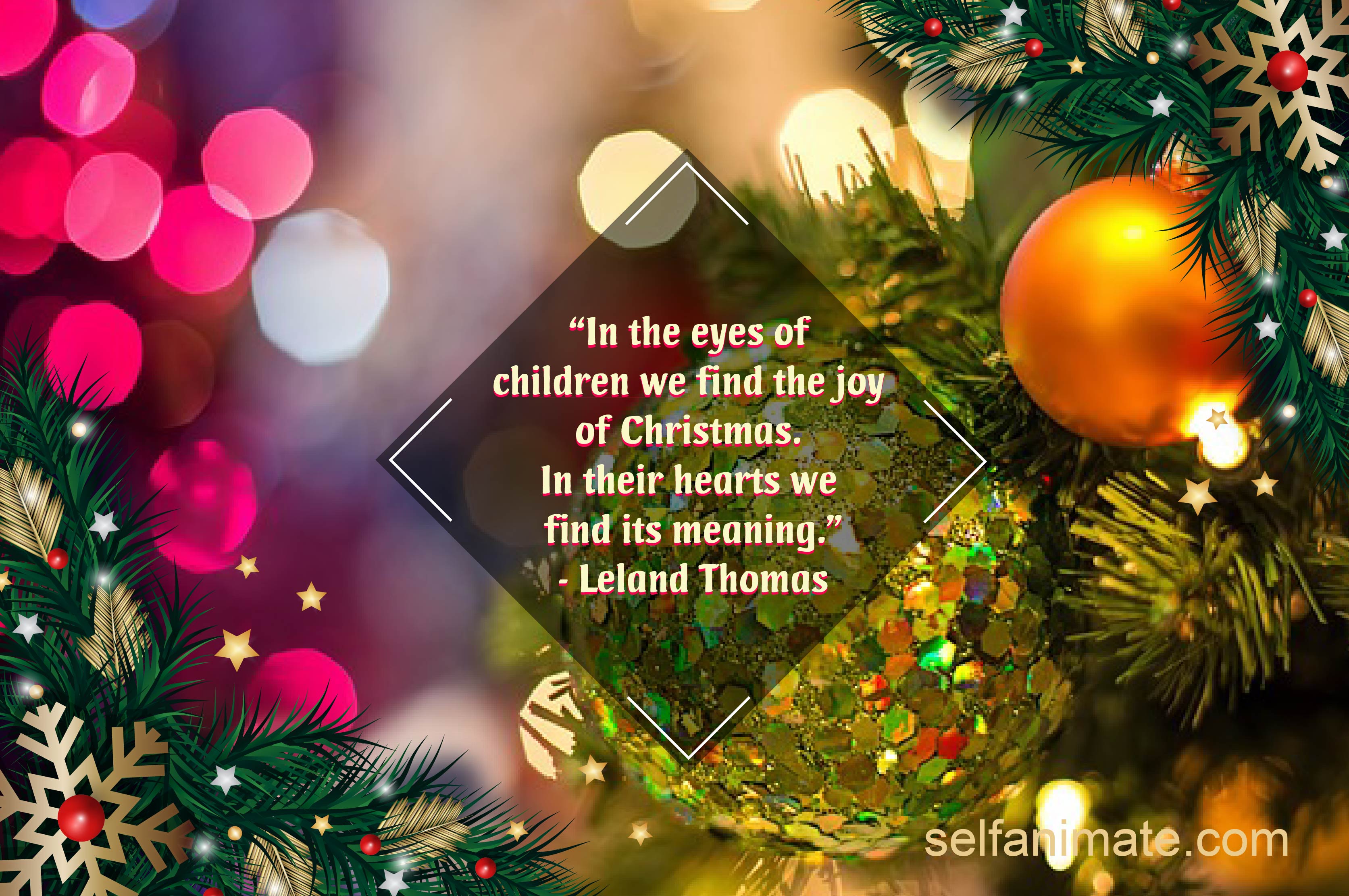 "Thanksgiving comes after Christmas." – Peter Kreeft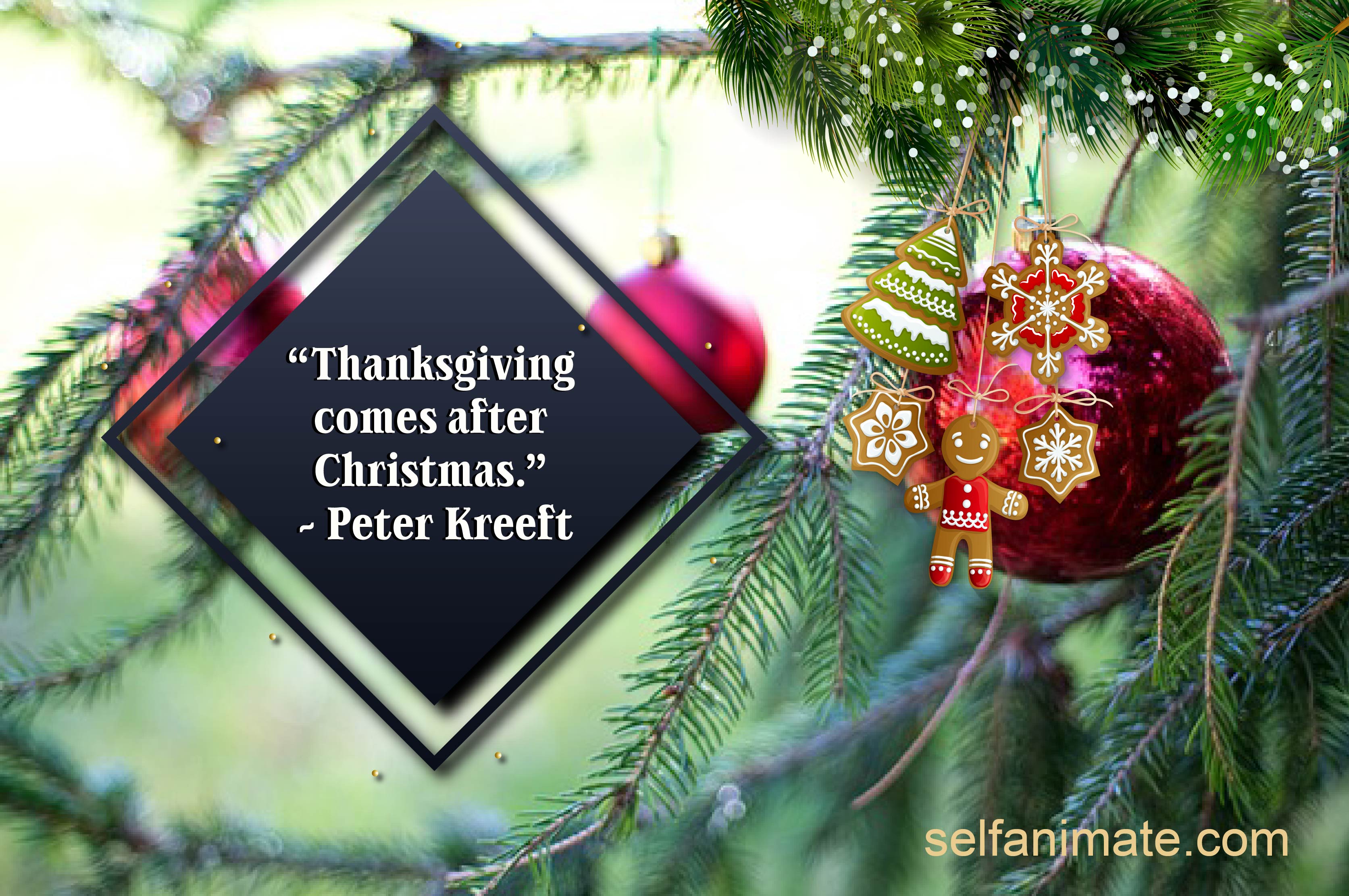 "They err who thinks Santa Claus comes down through the chimney; he really enters through the heart." – Paul M. Ell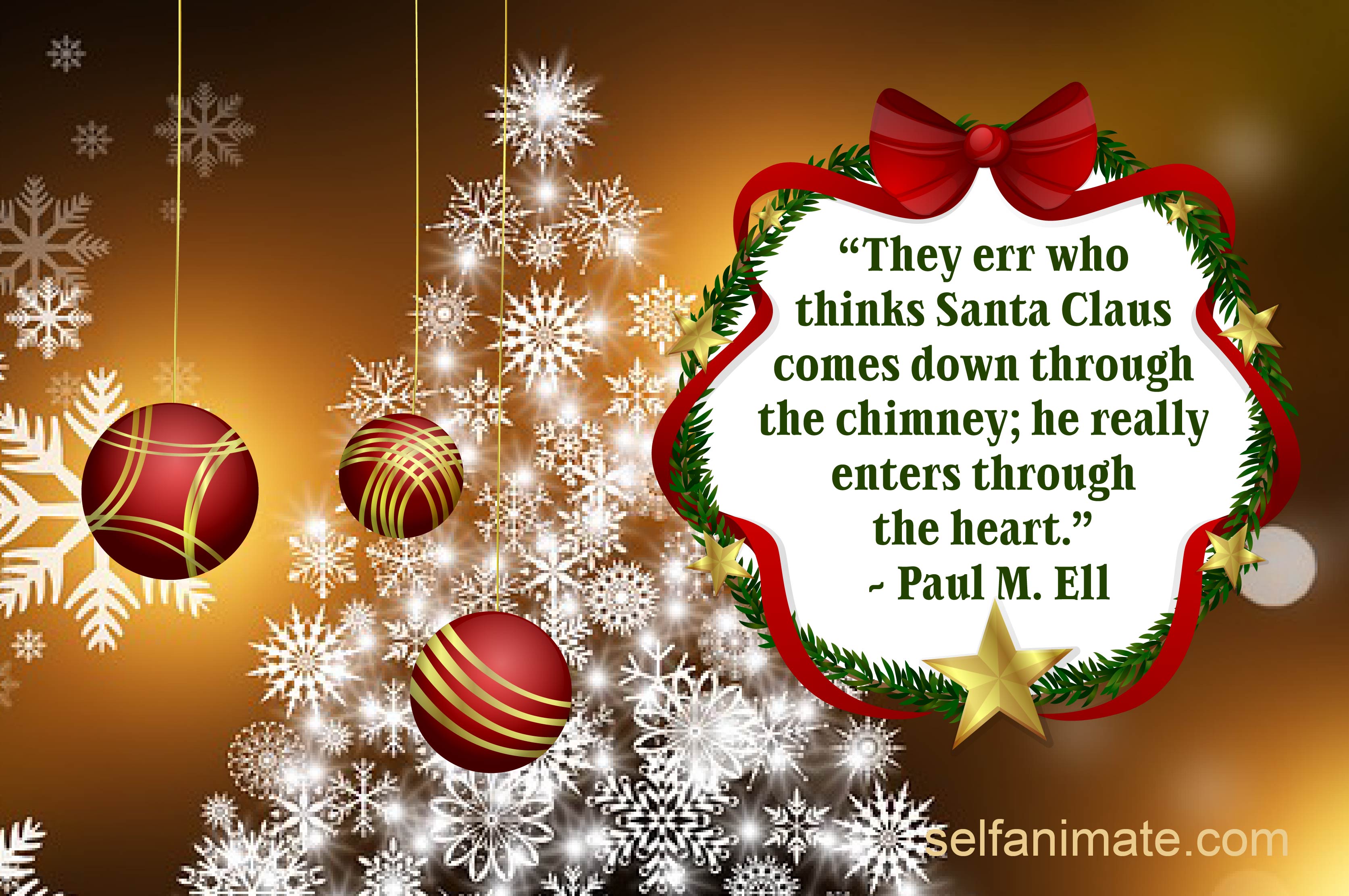 "For children, Christmas is anticipation. For adults, Christmas is memory." – Eric Sevareid